Shipping lets you add shipping methods to your webshop. You can add as many shipping methods you want.
For each shipping method you can add rules. Rules can be based on either the total order amount or total order weight.
This gives you the option to differentiate the price for each shipping method. If you don't add any shipping methods, your customers will not be able to choose a delivery method at checkout.
To begin with, you need to create a shipping method.

From your shop administration page press "Shop" and then "Shipping".

To add a new shipping method press "Add Method".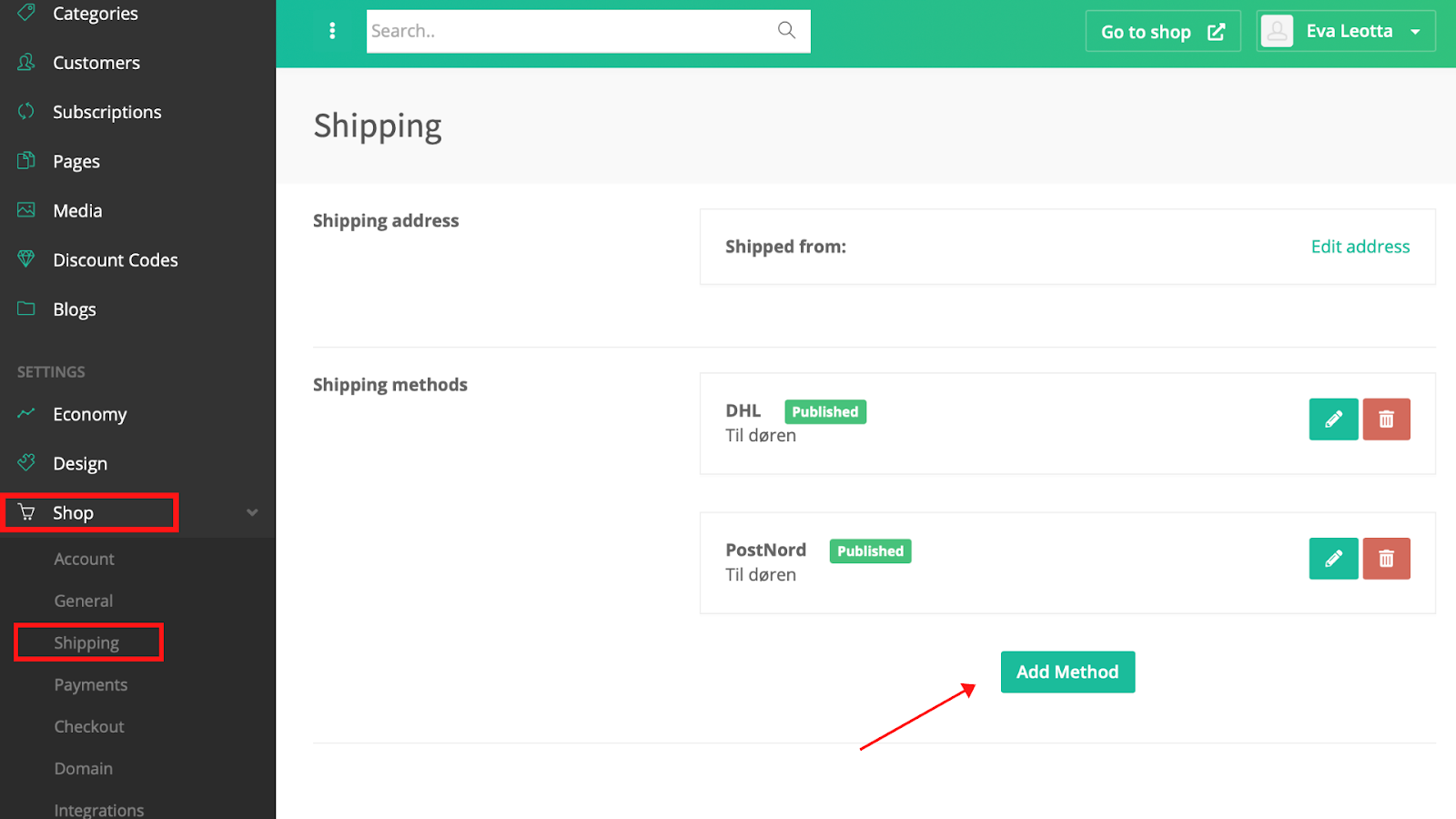 Now you have to enter your shipping method information. Start by naming your method (e.g. DHL, DAO, PostNord, GLS, Bring etc.).
Then add description (e.g. To the door, To drop point etc.) What you enter here is what your customer will see and be able to select on your website at check out.

You can change the order of your shipping methods simply by dragging and dropping your shipping methods.


Shipping based on cart total

The next step called "Method calculation type" is very important , you can either base your shipping method on "weight" or on "cart total". If you base your method on weight it's VERY important that all your products contain this information. Weight is NOT needed if you base your shipping on cart total.

When you have chosen "Based on cart total" click "Add Method".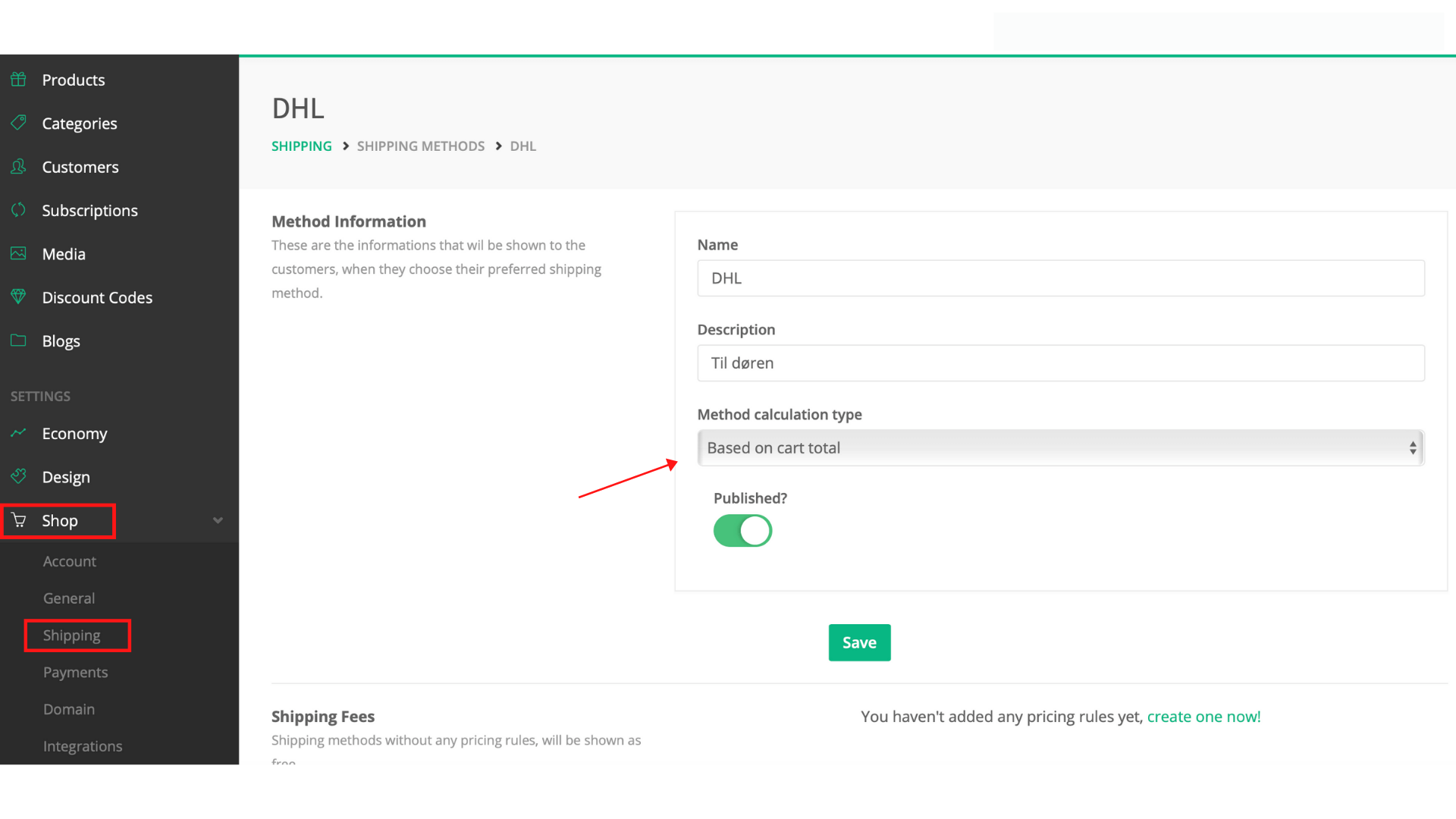 You have now created a method based on cart total.

Form here you can edit your shipping method by clicking on the pencil (edit) based on the method you want to edit.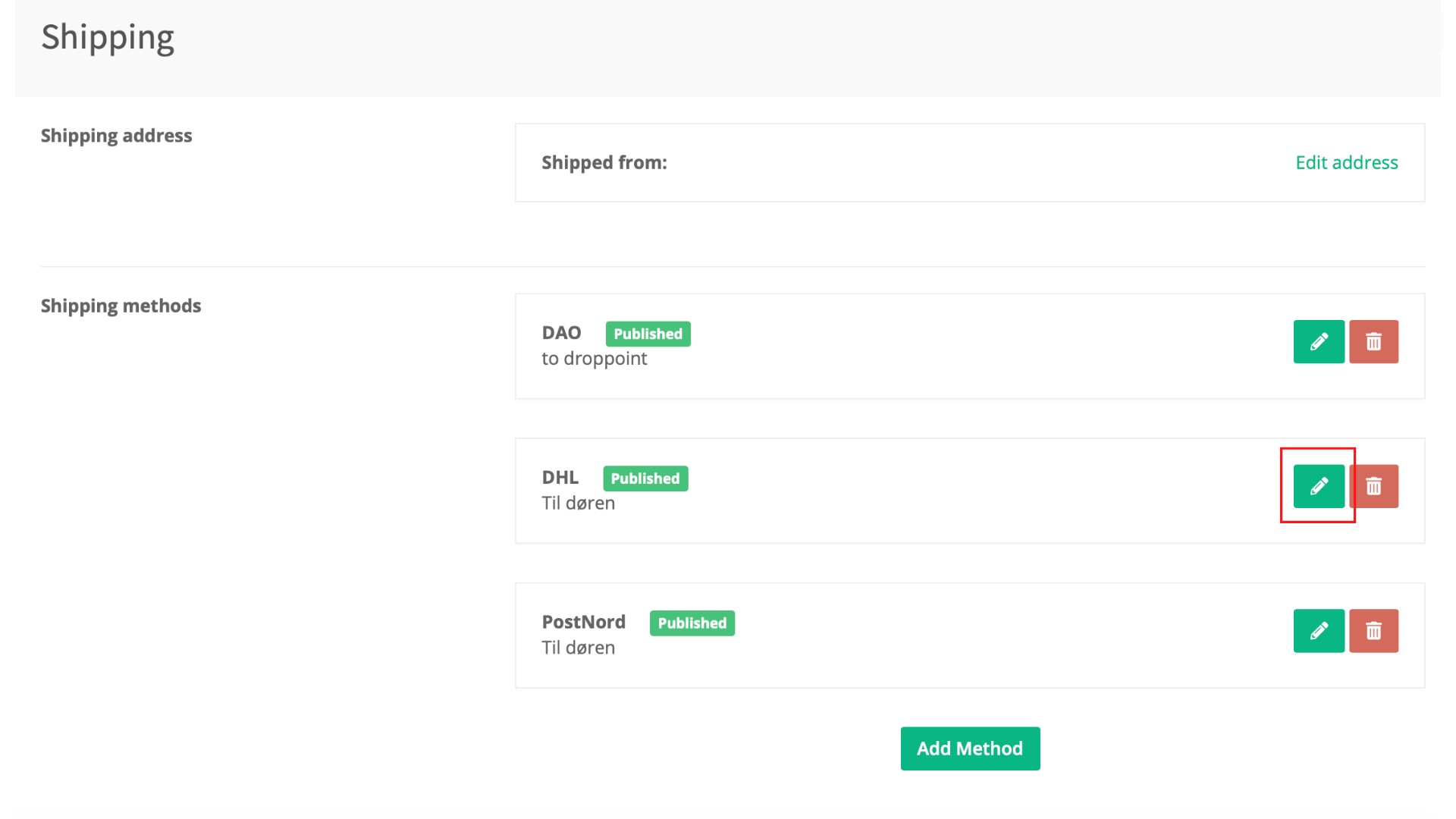 Moving on you can add rules to the specific method. Click "Add new rule". Rules are used to differentiate your shipping prices for the given method, either depending on the cart weight or cart total.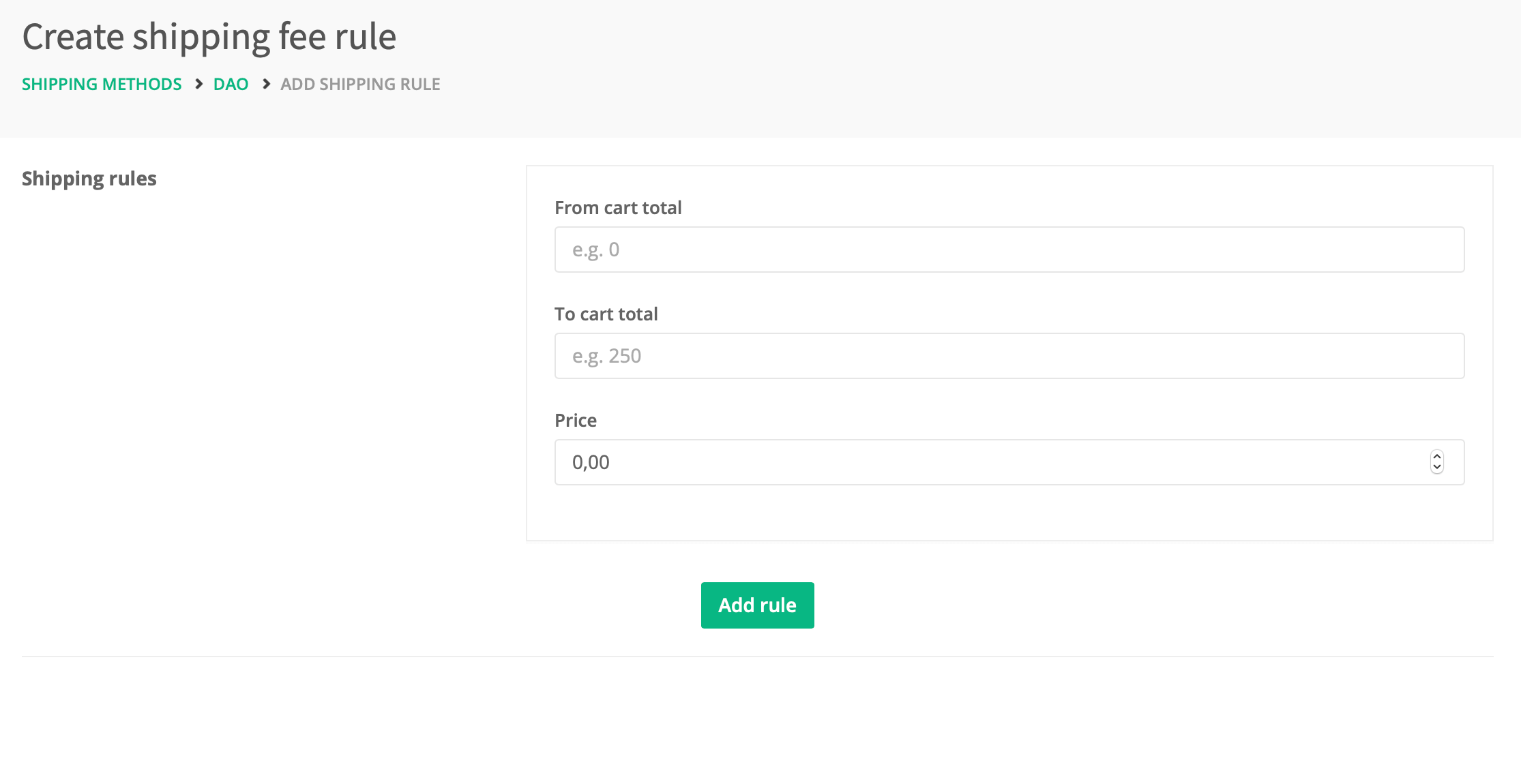 Now add a "From cart total" and a "To cart total" and then a price. E.g. form "0 dkk" to "400 dkk" costs 50 dkk.
When you are finished click

It's important the rules don't overlap.

You can make as many rules as you like, as long as they don't overlap. If you have the above example as a rule the next rule must begin with a "from cart total" of 401 dkk, so they don't overlap.
Rules only apply to the method being edited.
Note: if the cart total does not match any rule, the default price is 0 kr. E.g. if you only have one rule that goes from "0 dkk" to "400 dkk" and the cart total is above 400 kr. the shipping price displayed will be 0 kr.