Introduction to domain name
Domain is the name you have bought for your webshop e.g. www.yourwebshopname.dk

At the domain setting you'll see your current domain name. To add the your domain name, you need to send an email to [email protected], with your domain name and wait for our support's response.
BE AWARE! If you change your domain name before contacting us, you can no longer preview your webshop.
You will automatically have a current "from" email. This email is connected to your order confirmations. When your costumers receive their order confirmation the email it's sent from your current "from" email. If your costumers reply to the email they will reply to the email you have added in your shop info.
The current "from" email will be someting like e.g [email protected], if you don't want '@meeshop.dk' to be part of your email, you need to change your email address. Change your email address by contacting us at [email protected]
You can see your current "from" email in middle of the button side.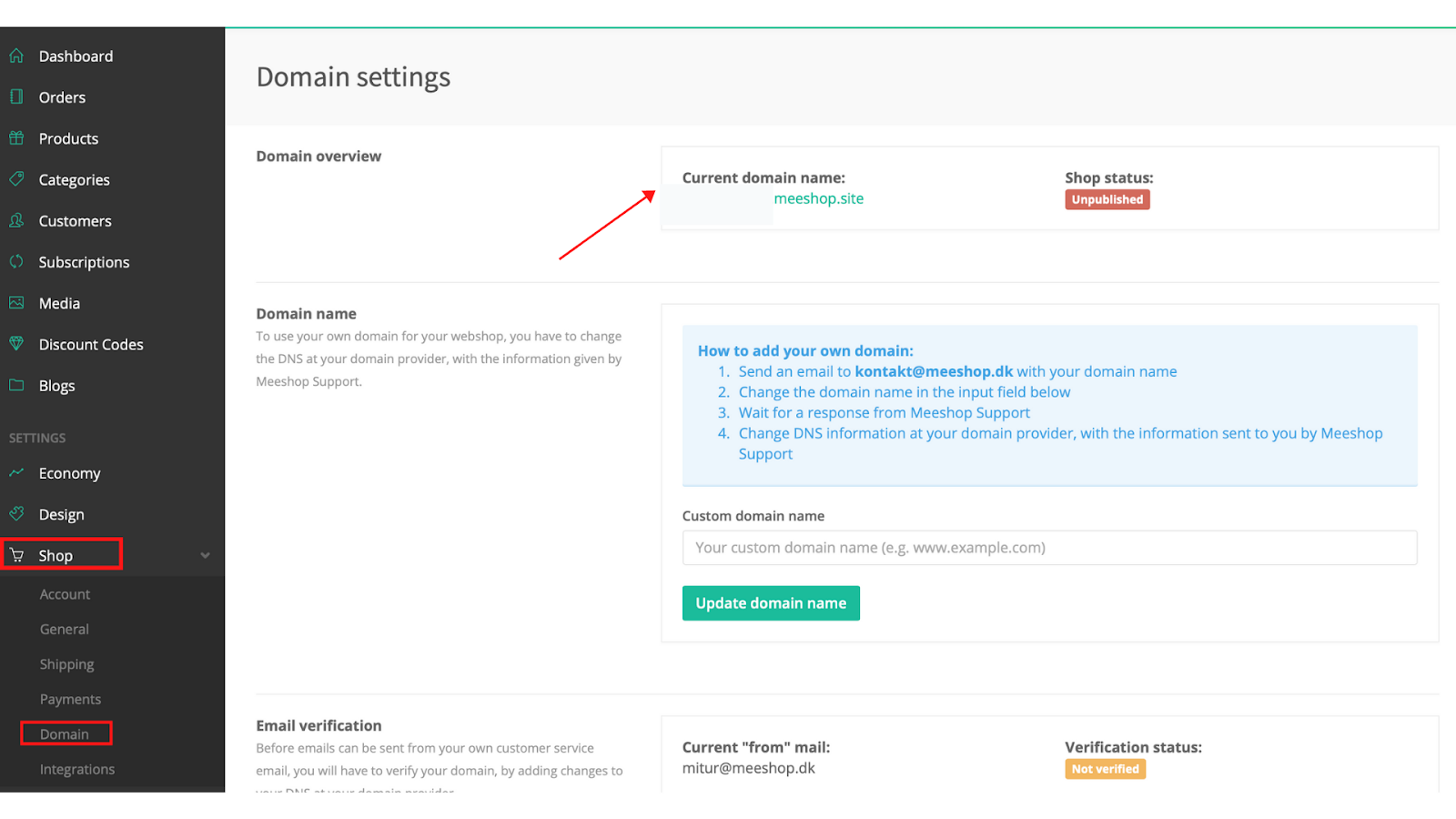 Last updated: 3 months ago