Introduction to discount codes
Discount code is an opportunity for you to give your costumers a discount on your products. Discount codes are often seen in connection with sales events e.g. holidays, vacations, special anniversary, months etc.
Discounts are a good way to attract costumers to your webshop.
You have to create the discount code yourself, in that way you can choose exactly the name, amount and time it you want it to be available.

How to create a discount code?

If you want to create a discount code e.g. for Black Friday, Christmas, New Years, January sale, etc. Click on "Create New" or "create one now!" To create a discount code your customers can use on your web-shop.


To create a new discount code you need to choose the start and end date, that determines the period within the code will be active. Then select the percentage you want to give as a discount and add a name for your code. You can choose if the code should be available multiple times per user.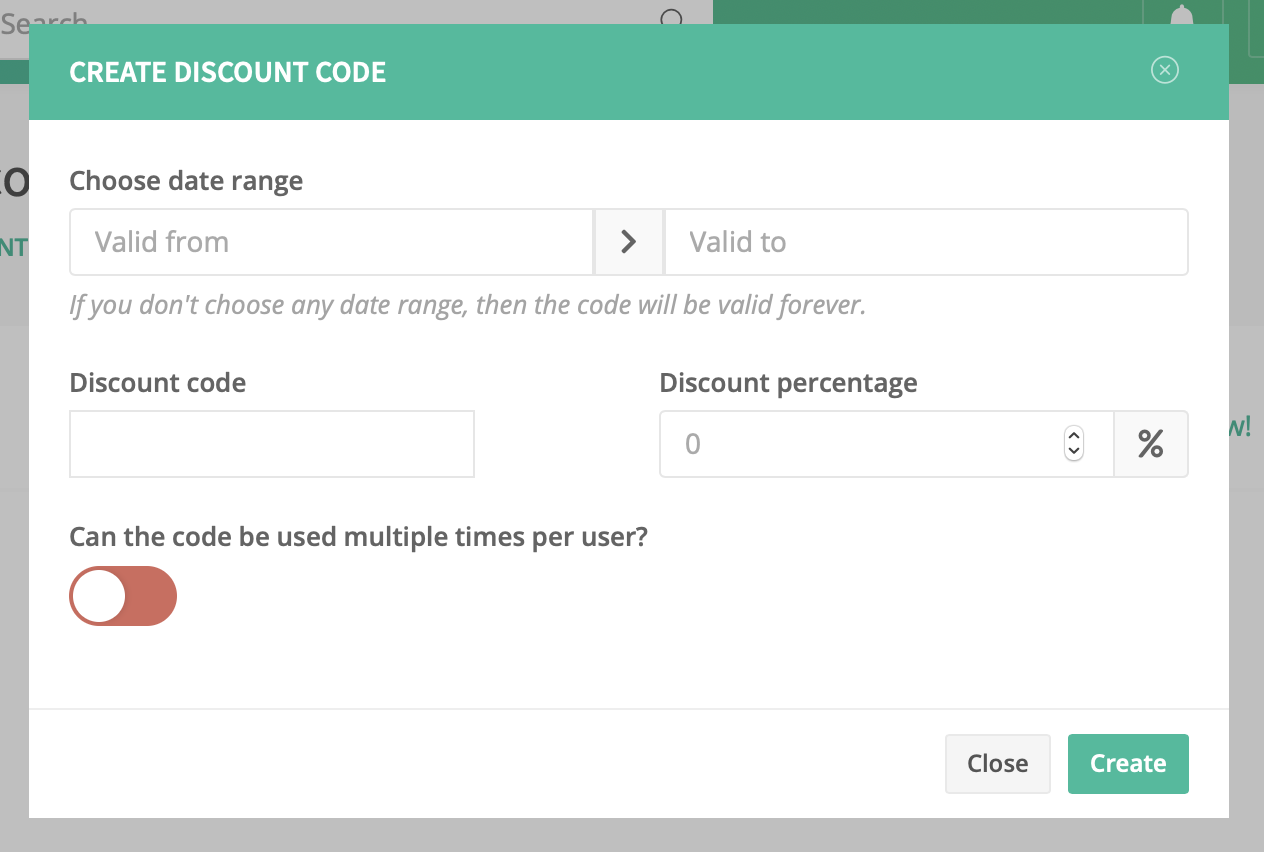 E.g.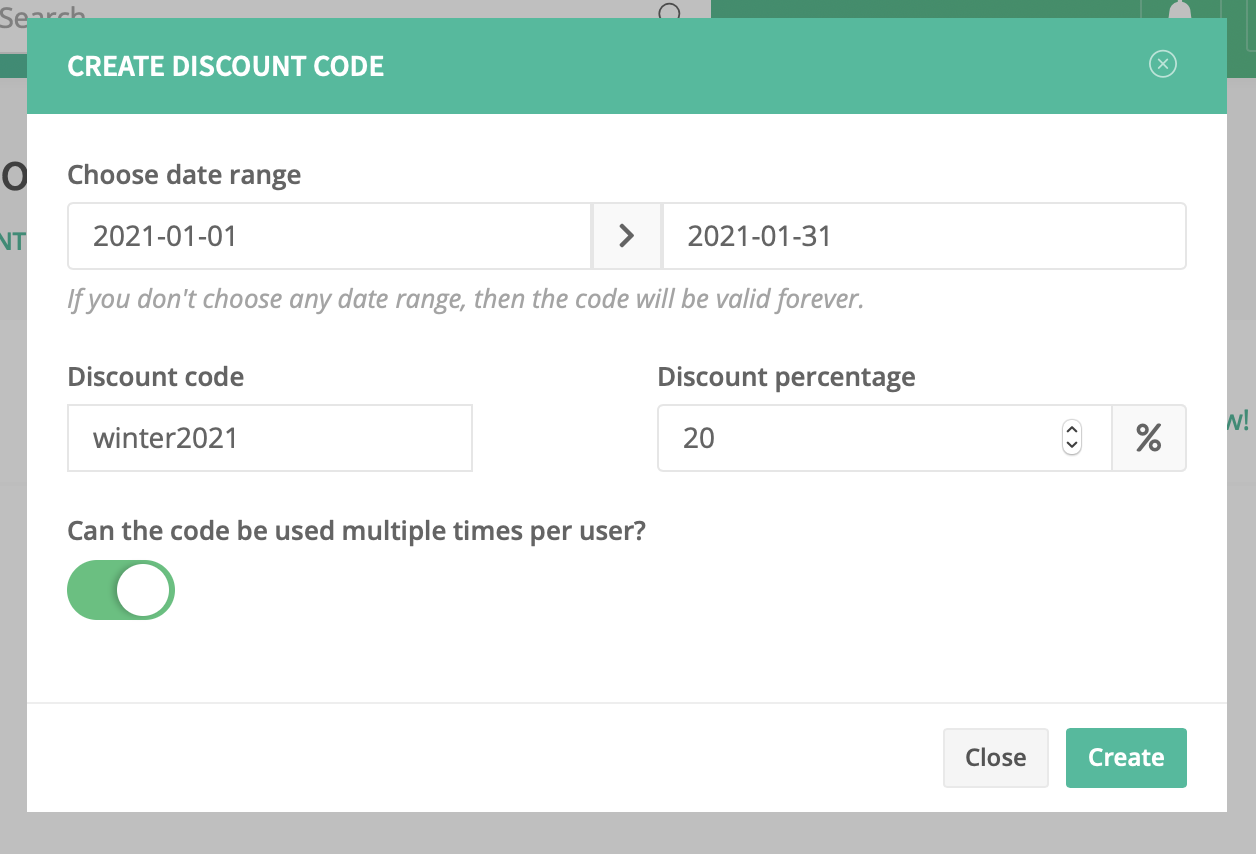 How to delete a discount code?
To delete your created discount code, just click on the trash can.


Last updated: 3 months ago