What is a preset?

A preset is an already made design. In our designer we have several presets, which are free to use. The presets have diffrent themes so you can try diffrent designs on your webshop and see which of them works for you. You can always edit in the chosen preset. We of course recommend you change the text and pictures of the presets, to make them fit your webshop.
Before you begin you need to go to "Design" and then "Pages". If you want to edit the design of your frontpage press "Frontpage" otherwise click on any of the other pages. You can also add a new page by clicking "Add Page".

Now you start designing your page. You can try one of our presets by clicking on "Design presets".

How to use presets?

Choose one of our presets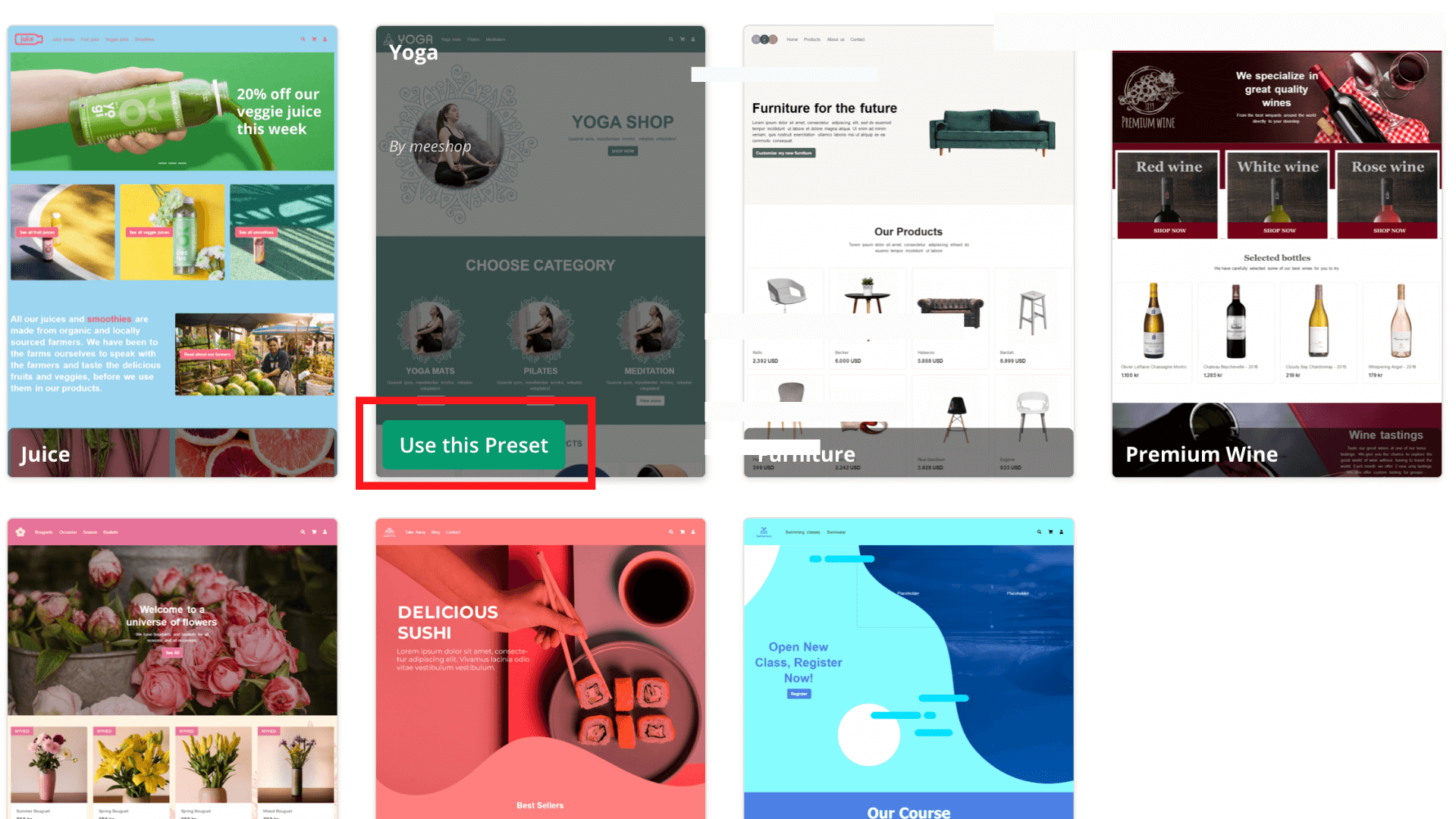 Can I change my preset?
You can change the preset however you want. You can rearrange the containers and components. You can also edit each container and component. Doing so you can edit the preset to fit your webshop.
For more information about components click here and for more information about containers click here
Can I make my own preset?
You can save any of your page design by clicking on the "design presets" in the top left corner. This is a great way to add the same design to different pages or save design themes for later use.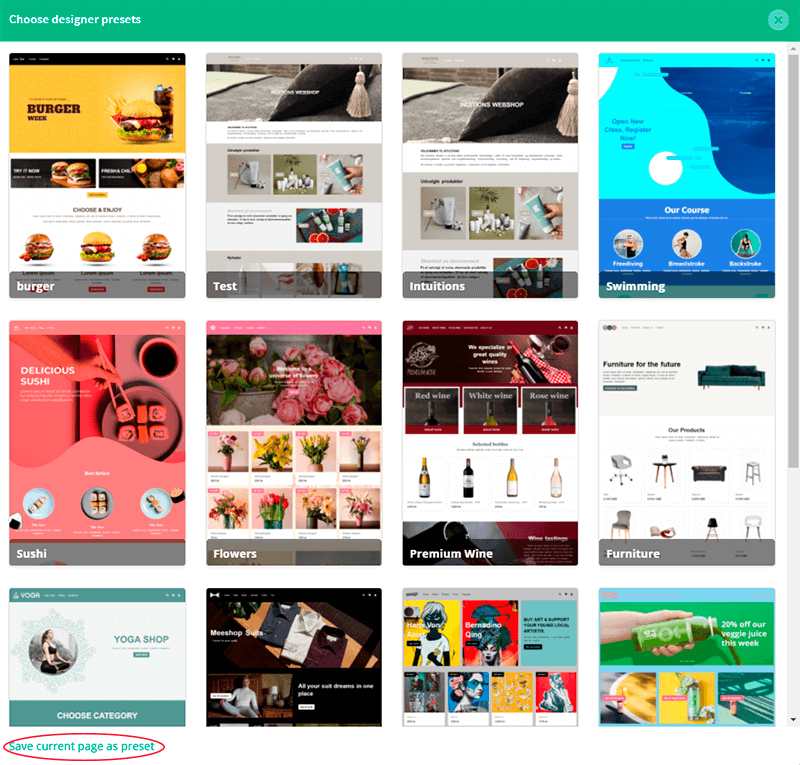 Can I delete a preset?
You can always delete any of the presets you save. You cannot delete any of the Meeshop presets.

To delete a preset, hover your mouse over the preset and click on the trashcan.