What is Shipmondo?
Shipmondo is a complete solution for shipment. With Shipmondo you can ship worldwide across carriers all from one solution.
Read more about shipmondo

How to implement Shipmondo?

To add Shipmondo to your Meeshop account, you must start by creating a free account on https://shipmondo.com Click on the right corner where it says "Sign Up".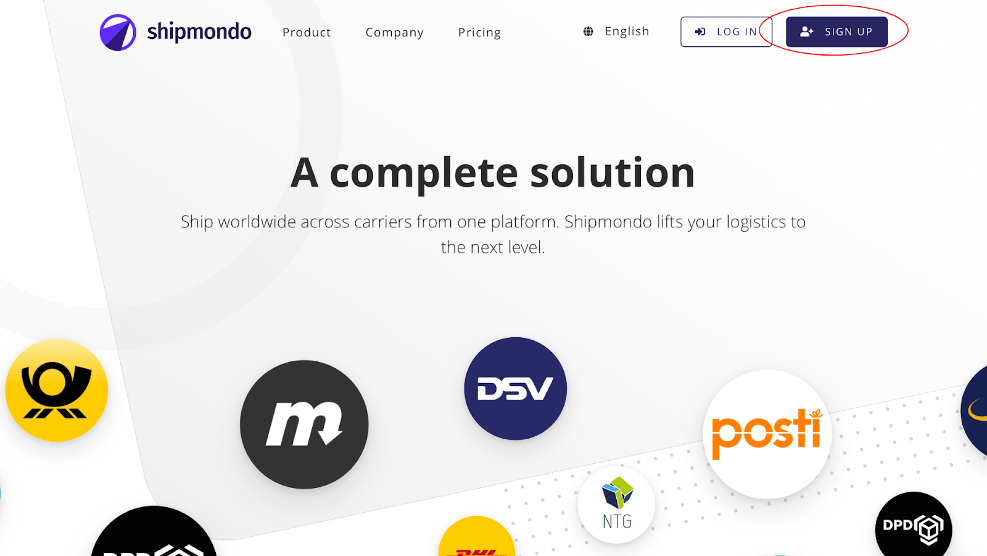 Start by entering all your information. After you have done this, you have to agree to the terms and conditions, and then click on "create account".
Then choose your account's appearance and press "save". Now you have created an account.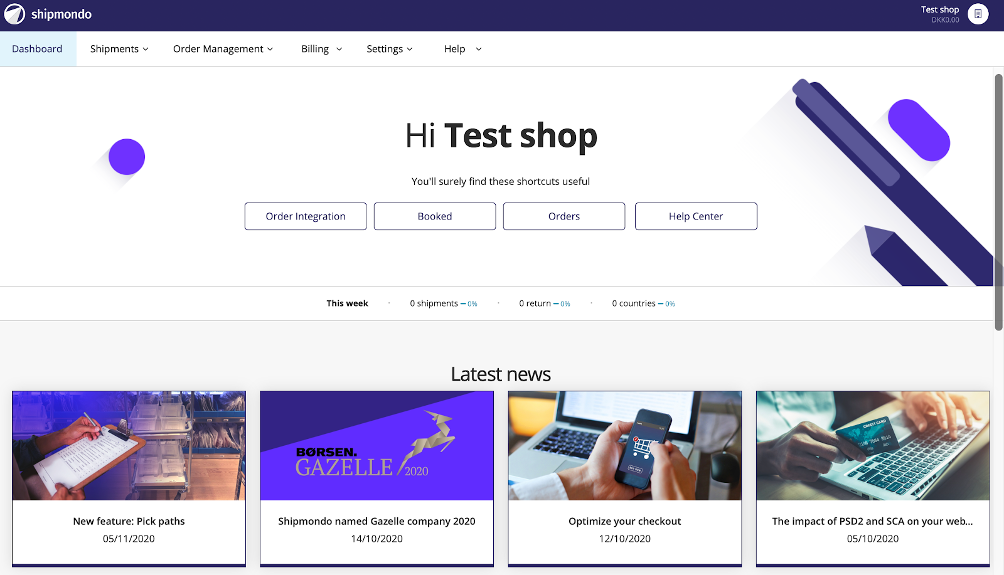 How to connect Shipmondo to Meeshop?

To connect Shipmondo to Meeshop you have to get your API user and API key. You can do this by clicking on "Settings", then "API" and lastly "Access".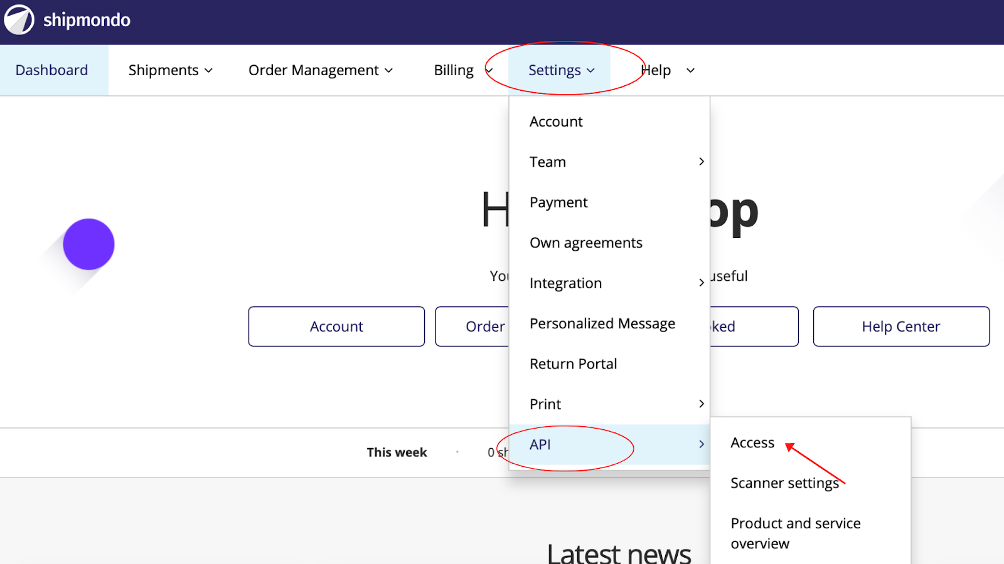 Press "Generate API Keys" and two keys will show. One is the user and the other one is the key.






Then you have to copy the two codes and go to your Meeshop account.






Log into your Meeshop account and go to your shop administration, click on "shop" at the bottom of the menu bar in the left corner, and then "Integrations" and choose Shipmondo.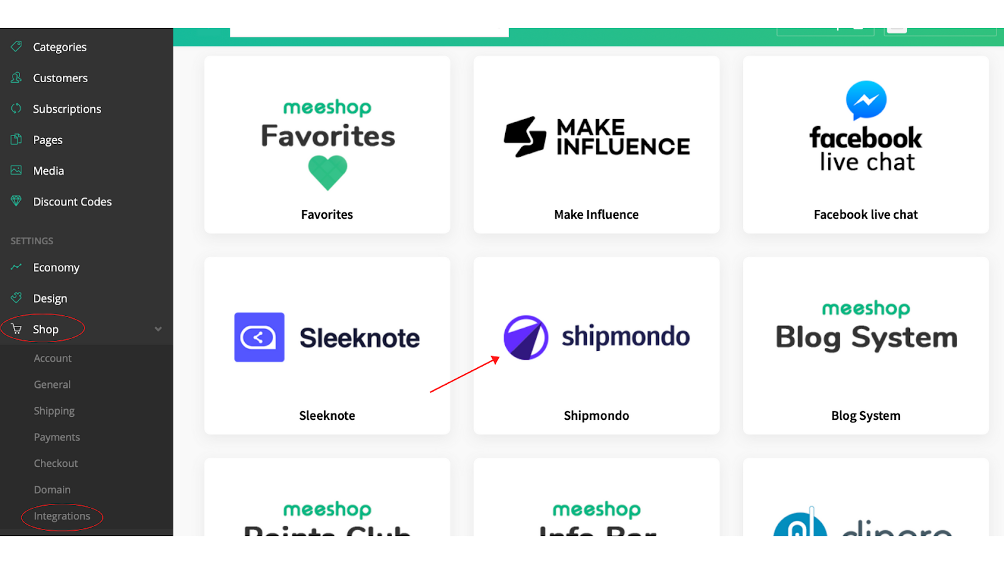 Now enter your "API user" and "API key"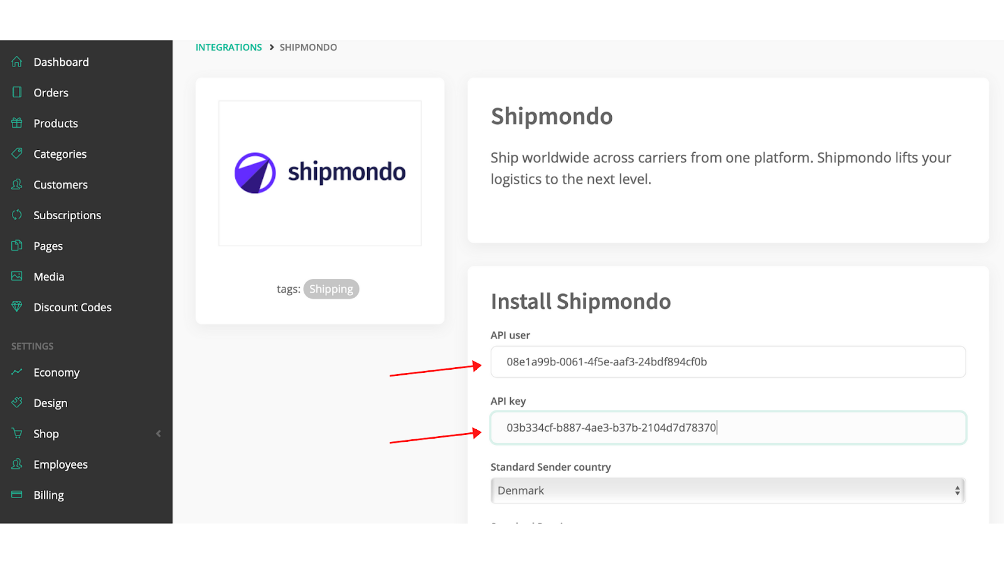 Afterwards insert your shipping and business information and choose your standard carrier. When you are done click "Install integration".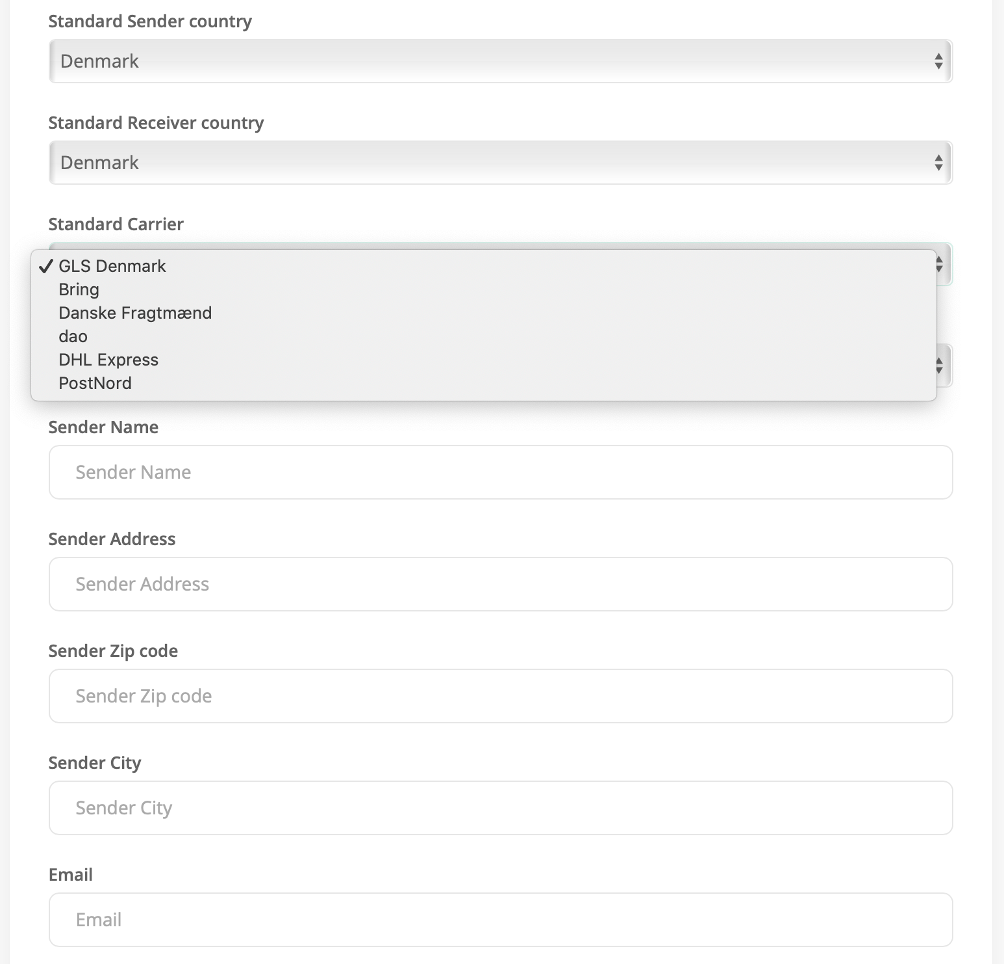 Congratulations, Shipmondo is now installed! From now on you don't have to worry about your shipments, from now on you can ship all your products across carriers from one platform.

If you need help with creating, managing or need more information about Shipmondo contact their support directly.