The Meeshop Points Club gives your customers the possibility to collect points when shopping on your webshop.

The collected point can be used as a discount on future purchases.

How to implement the Meeshop Points Club integration?

To get the integration you need to go to your shop administration page.
Log into your Meeshop account and go to your shop administration, click on "shop" and then "Integrations". Choose "meeshop Points Club".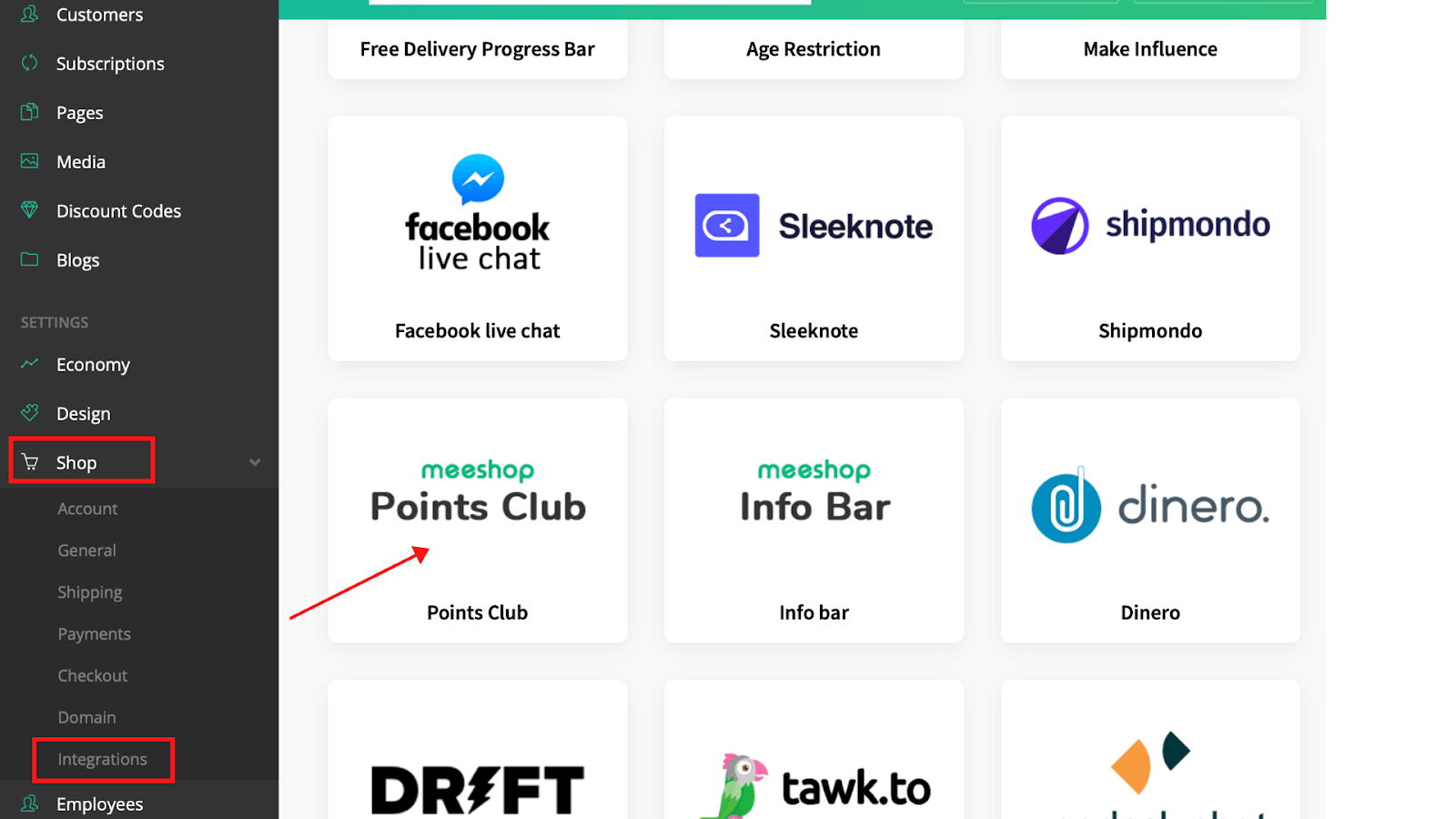 Insert the amount in percentage you want to give your customers in points. If you e.g. choose 5% your customers will get 5% in points. When they shop for 100 dkk they will collect 5 points. 1 point is equal to 1 dkk in discount.
To collect and later use their points your customers need to create and log in to a user profile when checking out.
Your customers are able to see the amount of points collected, either when they check out or under their user profile.