The Meeshop Password Protect adds a password protection to your webshop, so your customers can't access your webshop without entering the correct password.
How to get the Meeshop Password Protect integration?

To get the integration you need to go to your shop administration page.
Log into your Meeshop account and go to your shop administration, click on "shop" and then "Integrations". Choose "Password Protect".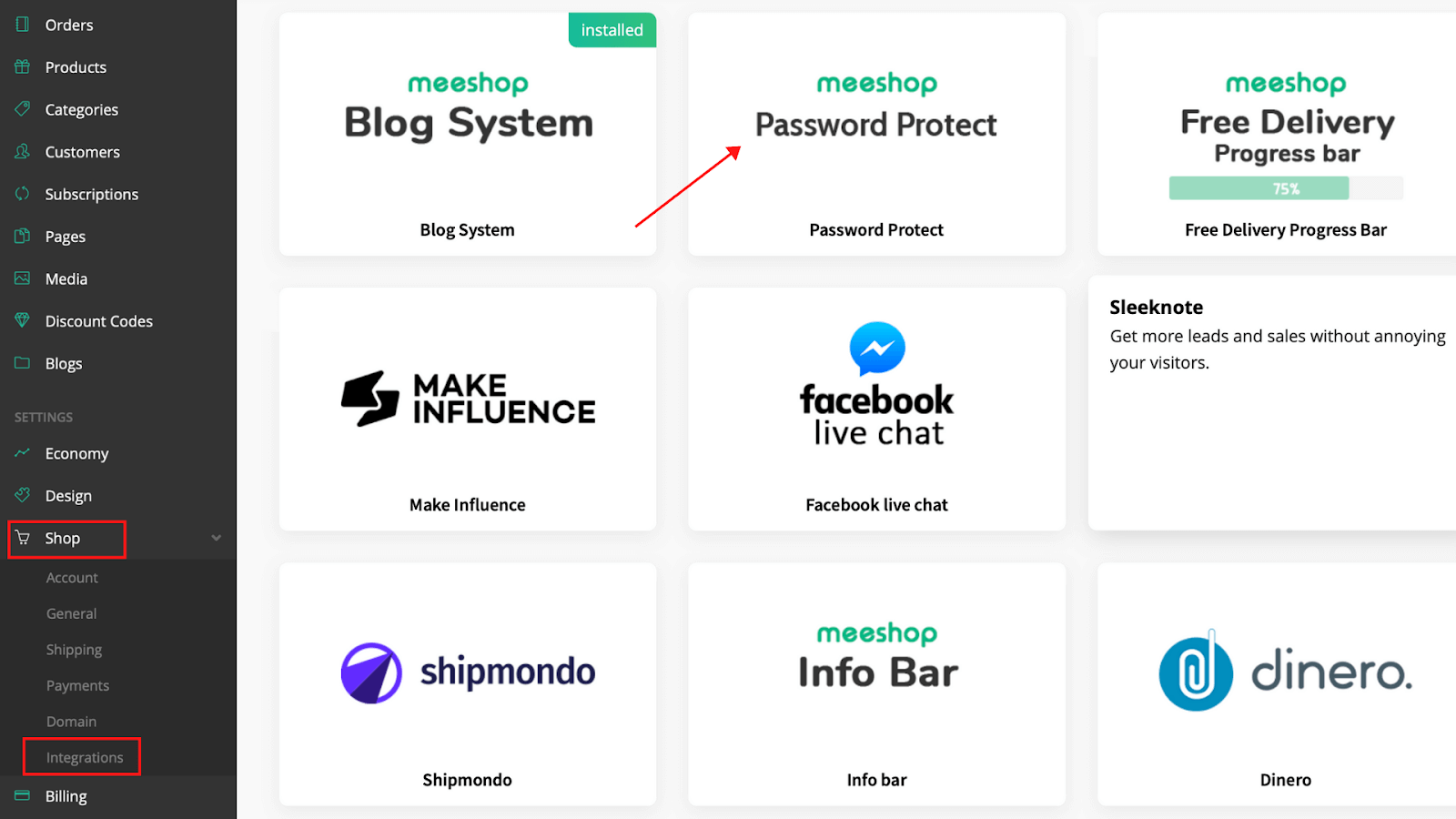 Enter the password you want to use for the webshop and then click "Install integration".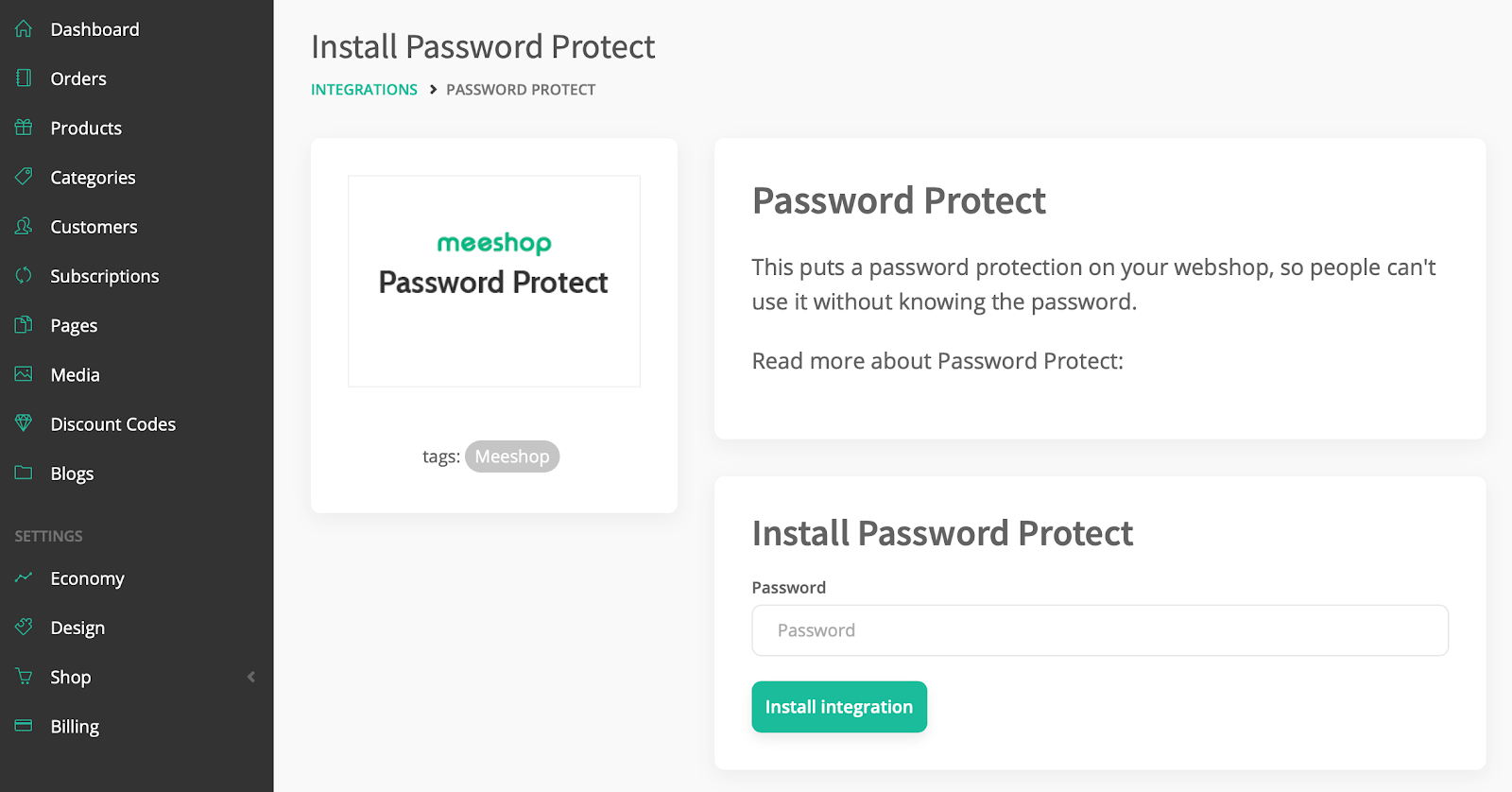 Now when anyone visits your webshop, they will be presented with the following. "The page is password protected".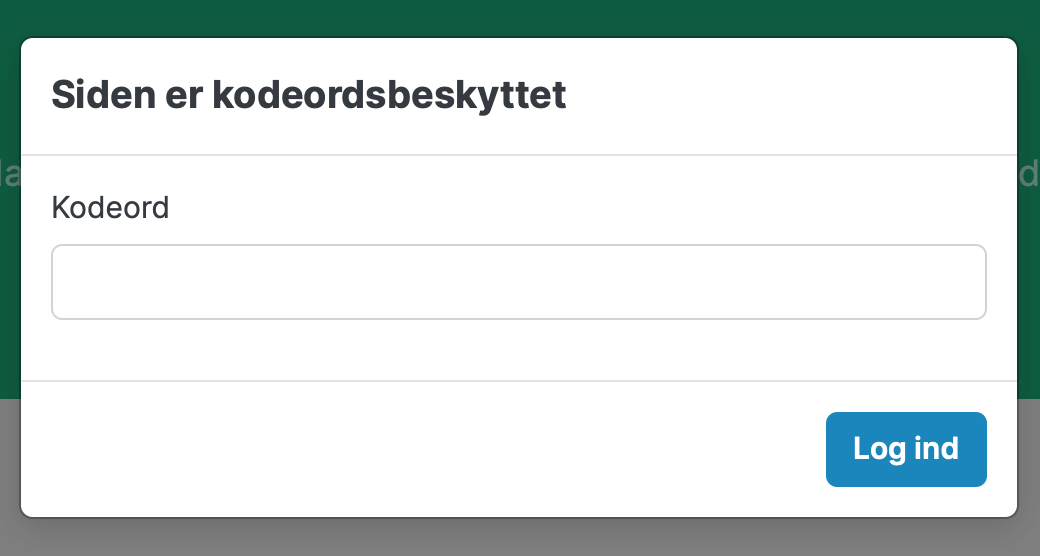 Your webshop is now password protected. To remove the password protection, simply click the "remove integration" button.