Favorites give your customers the possibility to store their favorite products on your webshop.

The favorite feature is good way to make your costumers save and review your products. It's easy for your costumers to save all the products they find interessting and buy them.
The Meeshop Favorites is an integration. By installing this integration your costumers don't need to recover items they already have seen and liked. When they log in to your webshop, all their favorite items will be saved in the heart.

How to get the Meeshop favorites integration?

To get the integration you need to go to your shop administration page.
Log into your Meeshop account and go to your shop administration, click on "shop" and then "Integrations". Choose "meeshop Favorites".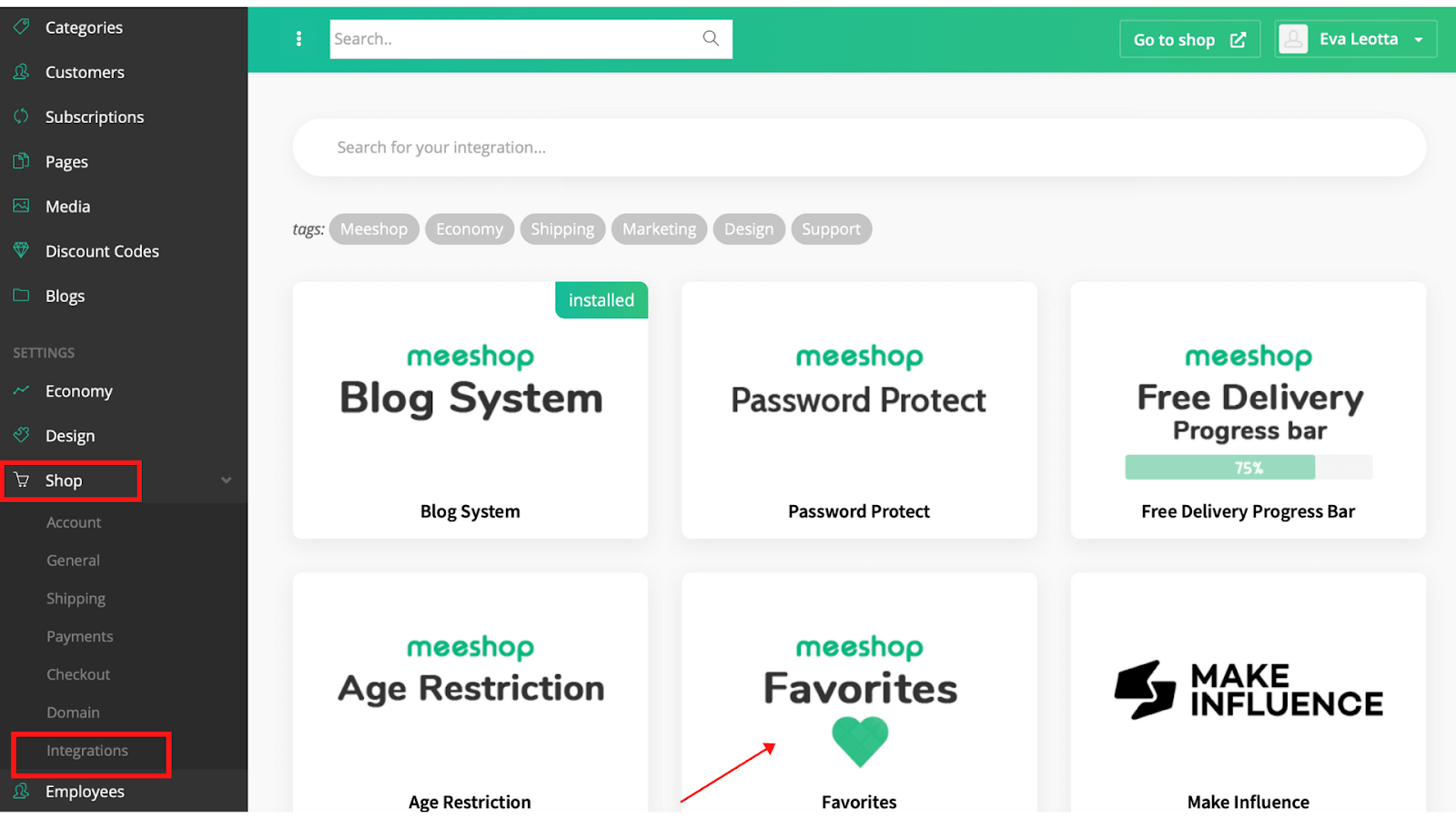 Then click "Install integration".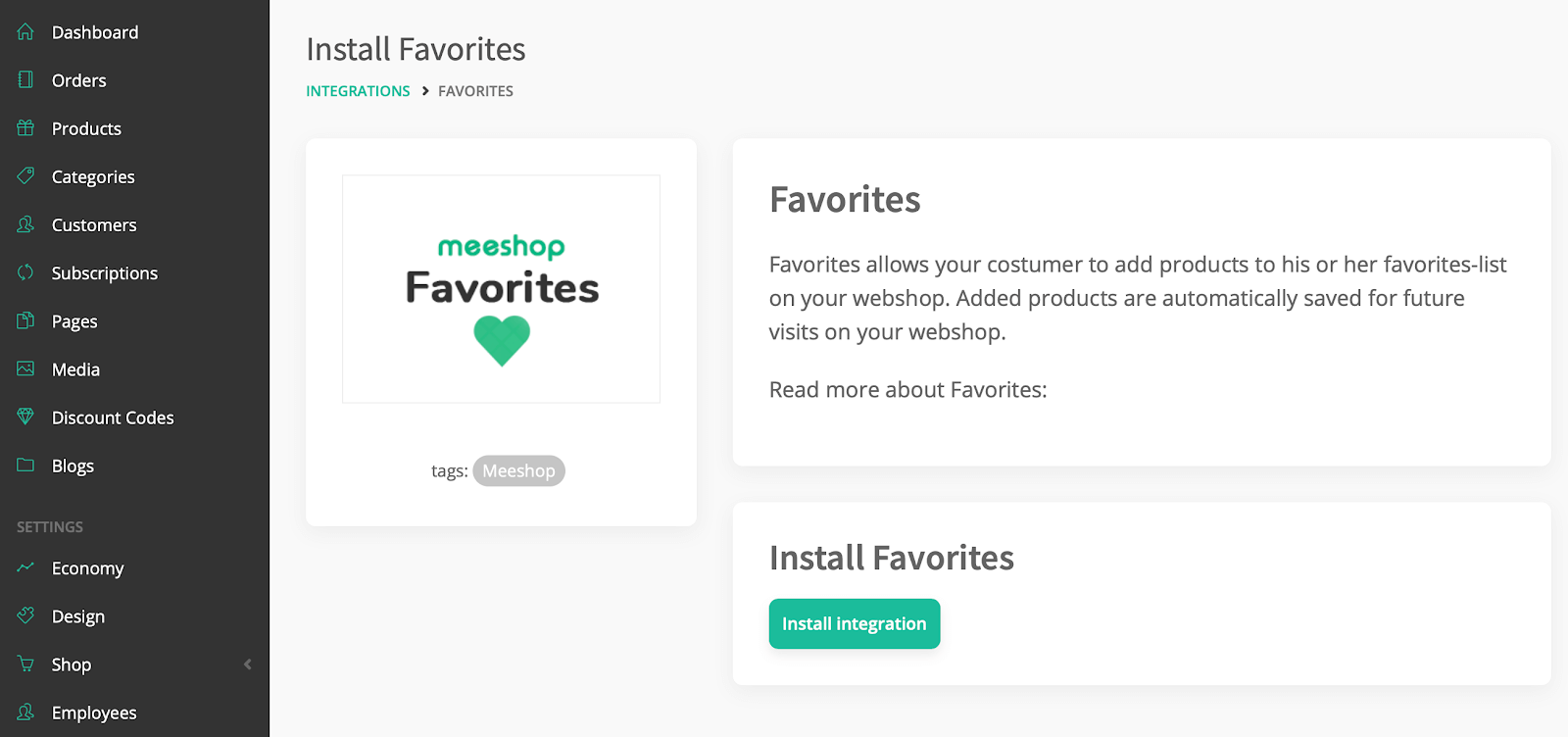 The "Favorites" integration is now installed.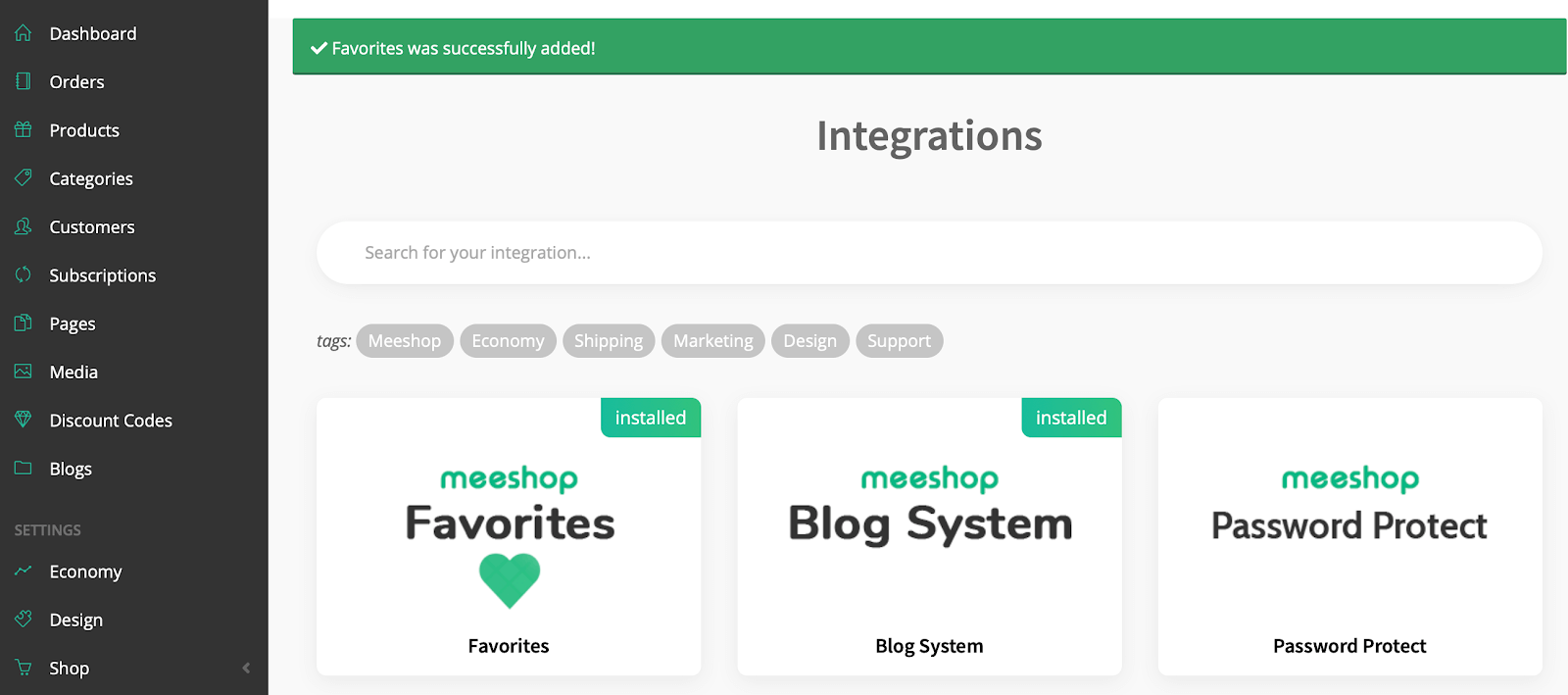 Congratulations! Meeshop Favorites is now installed and your costumeres can now save products they find interesting.
The heart (favorites) will now show, when your customers login and visit your webshop.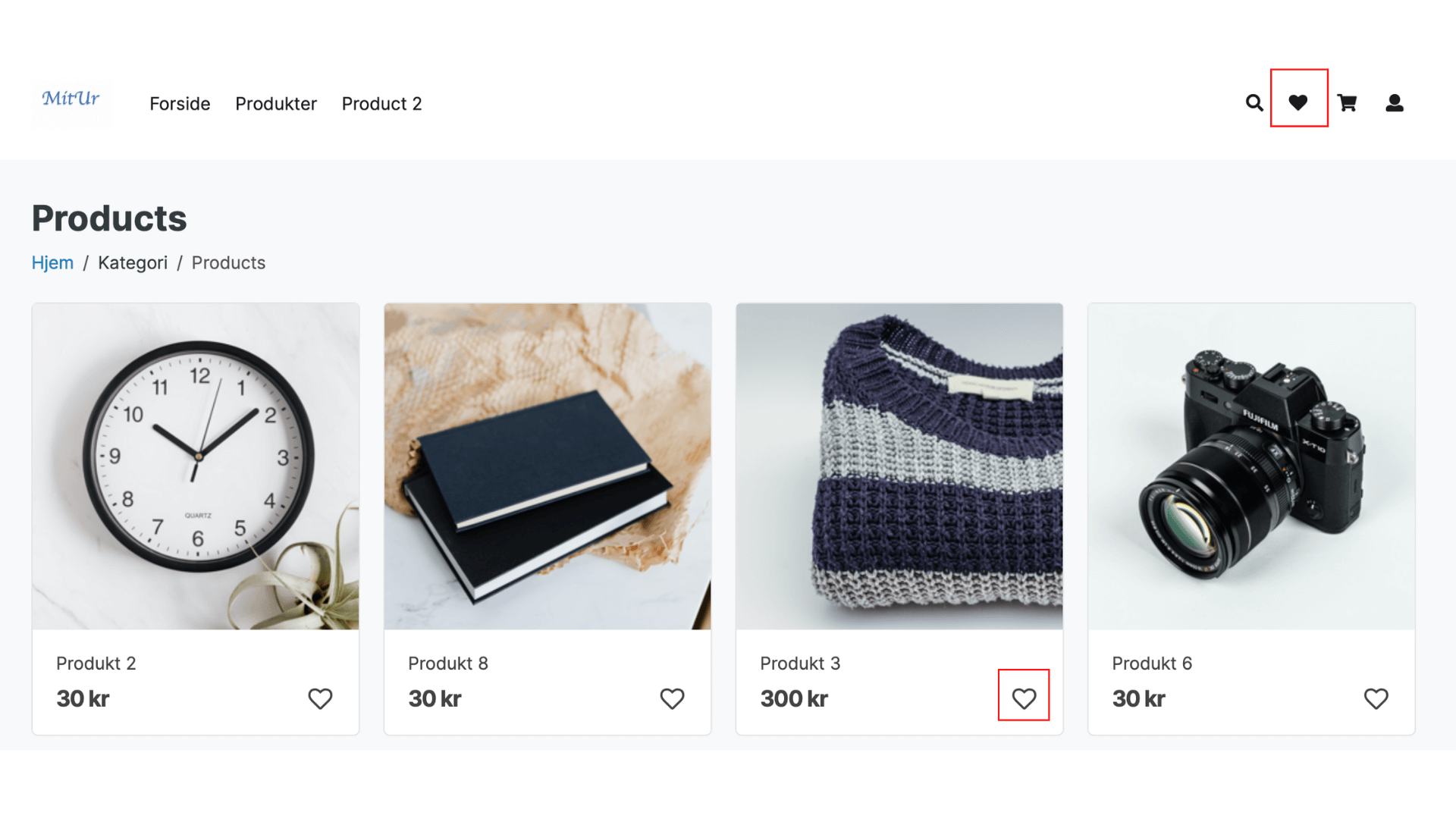 How to remove the Favorites integration?
To remove the Favorites integration go to shop and the integrations.

Click on "Remove integration".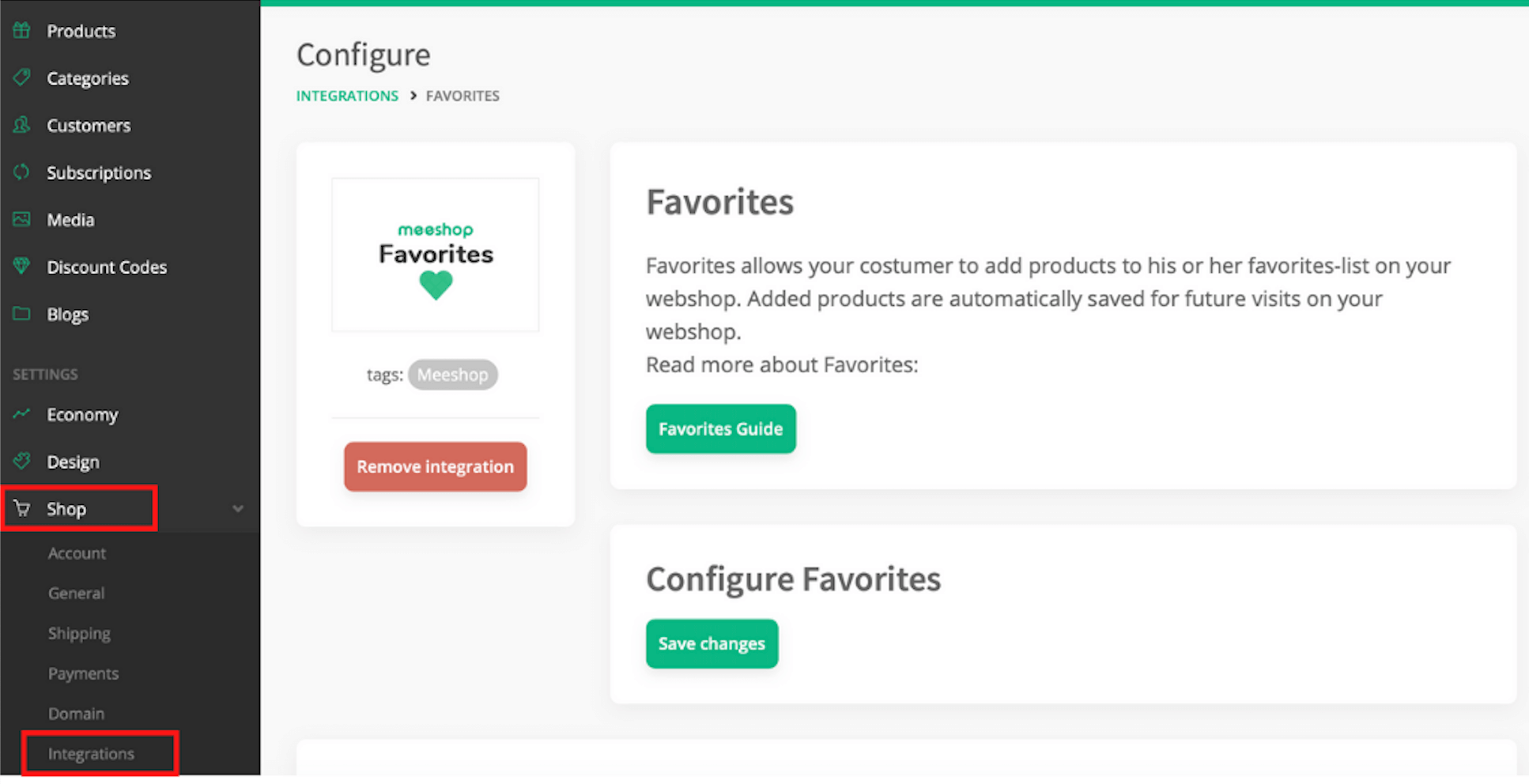 Now the integration is removed.

You can always install it again by following the steps in the top.