The Age Restriction adds a pop-up to your website asking customers to confirm if they are 18 or above. This integration is mostly aimed at webshops with sales of e.g. tobacco, alcohol or medicines.
How to get the Meeshop Age Restriction integration?

To get the integration you need to go to your shop administration page.
Log into your Meeshop account and go to your shop administration, click on "shop" and then "Integrations". Choose "Age Restriction".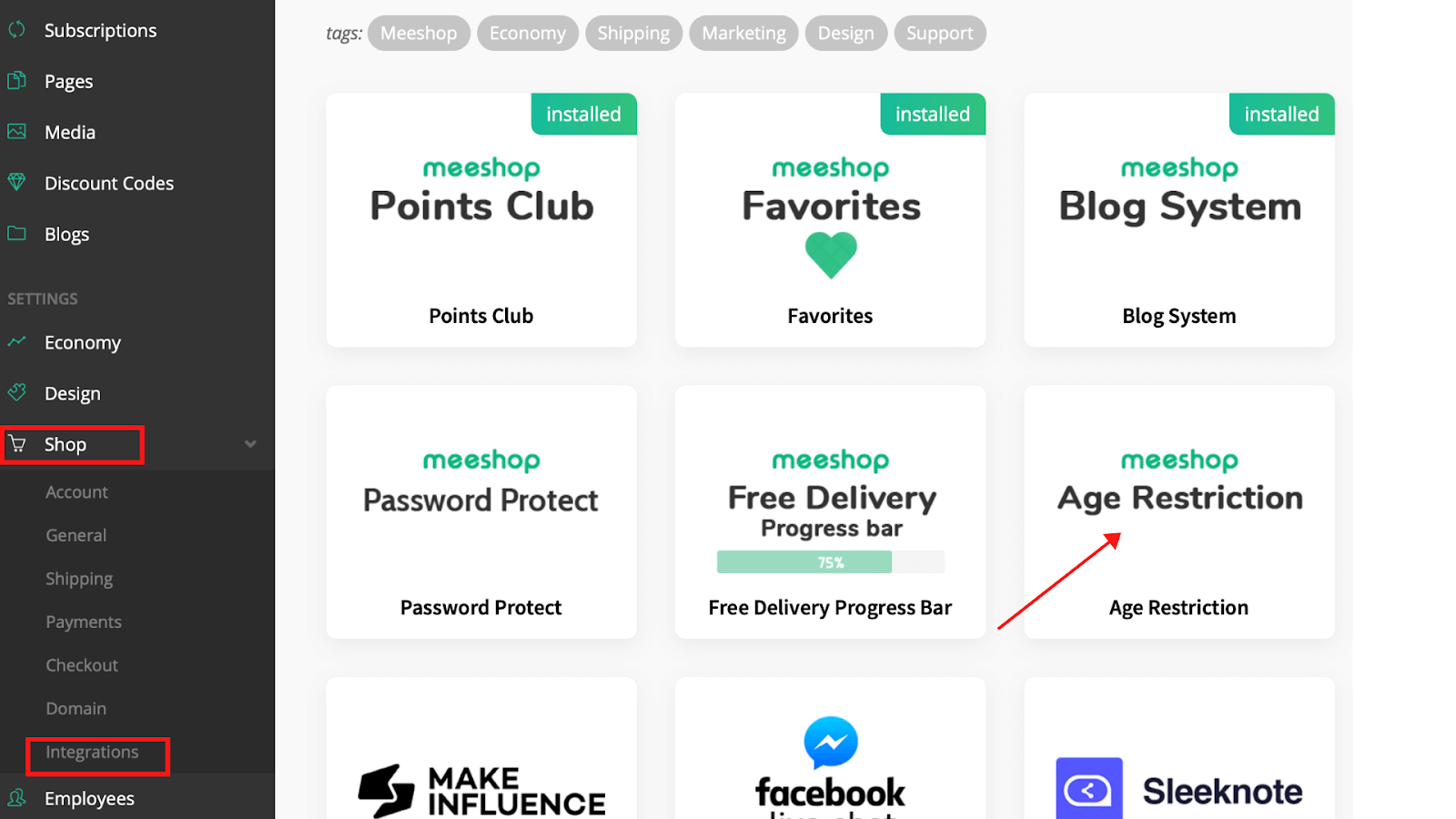 Install the integration.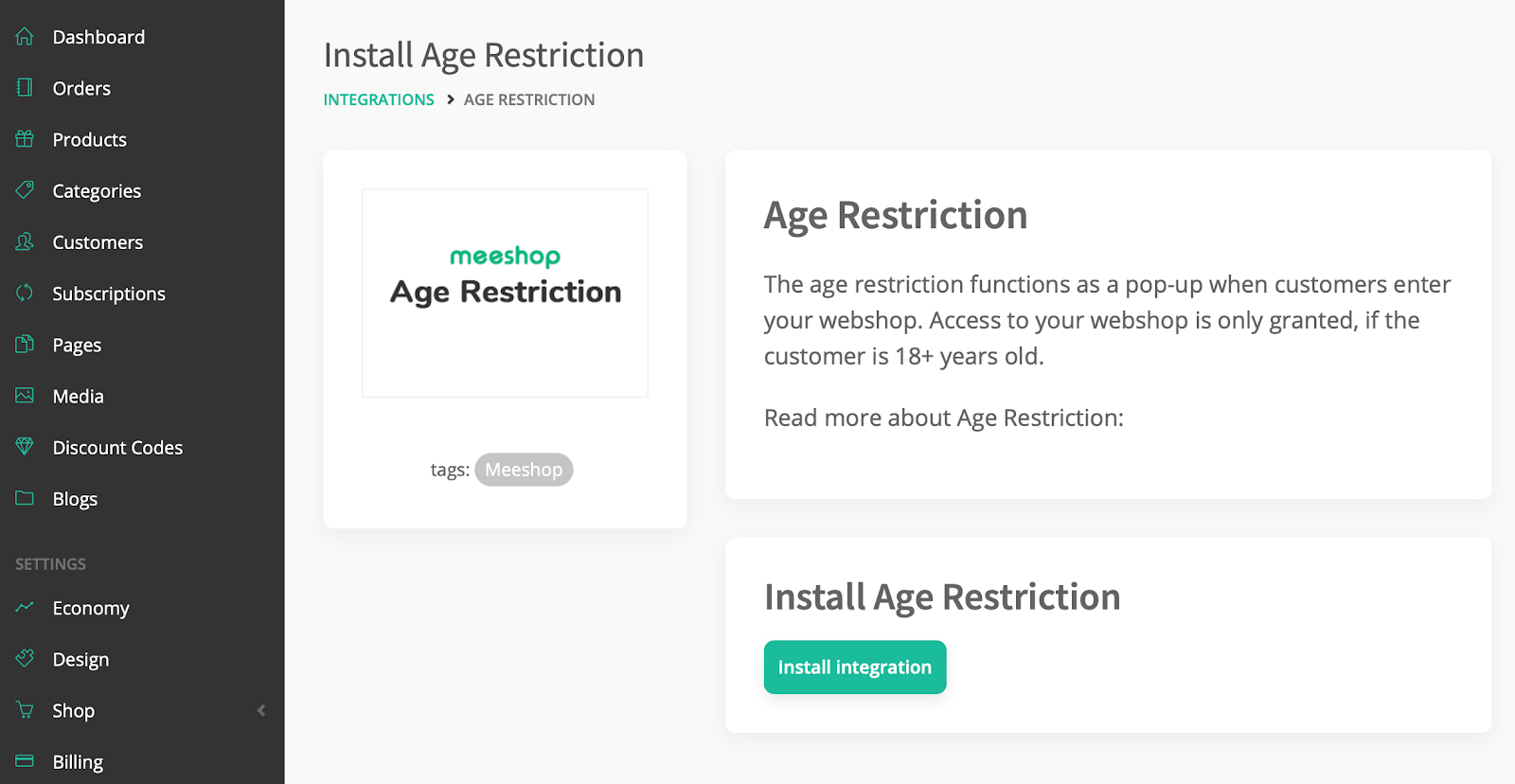 When the integration is complete, your customers have to agree that they are 18 years old or above to enter your webshop.

How to remove the Age restriction?
To remove the age restriction, go to shop and the integrations. Choose the integration you want to remove.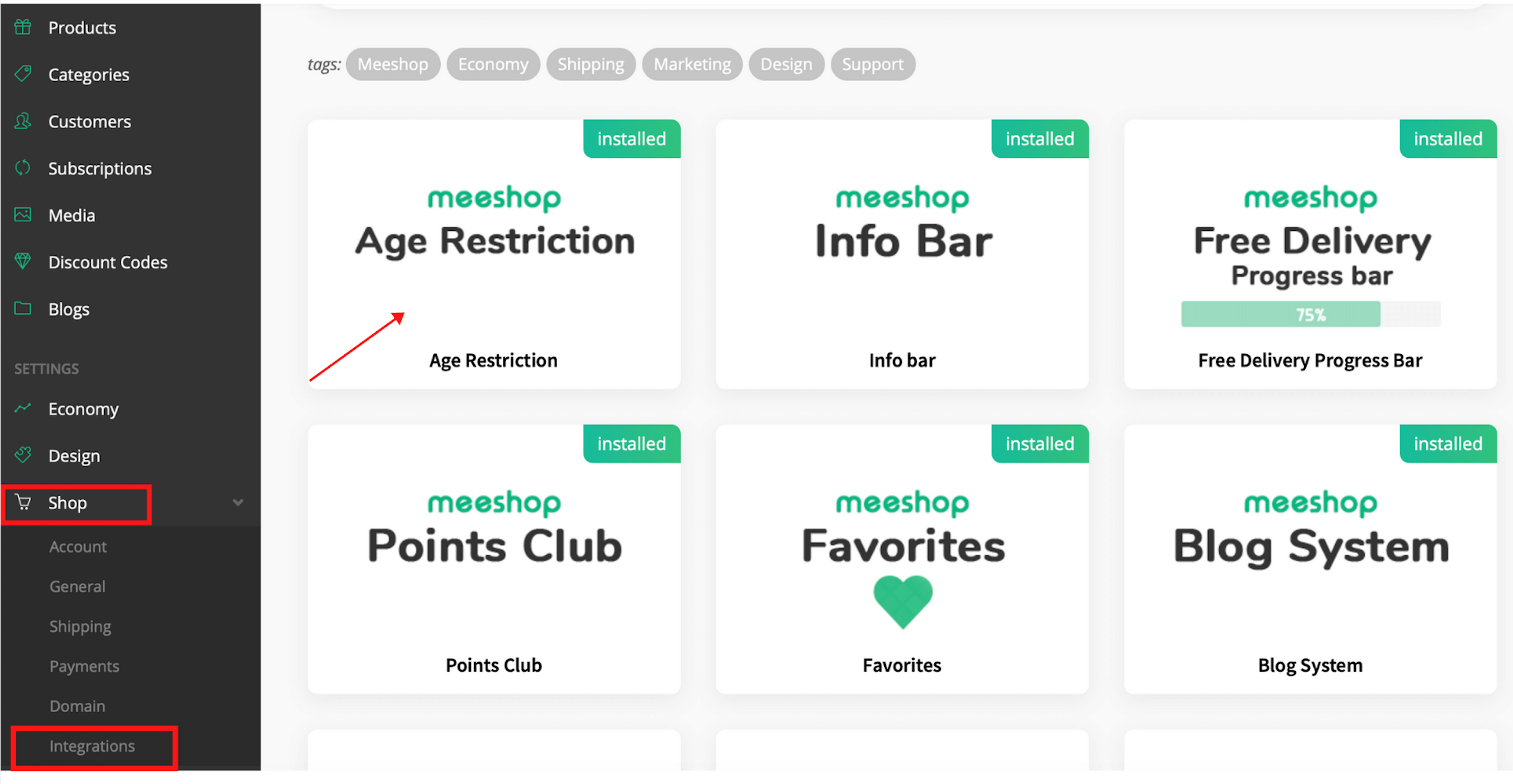 Click "remove integration", now the integration is removed.

You can always install it again by following the steps in the top.