What is Google Analytics?
Google Analytics collects information about your visitors behavior on your website. Google Analytics gathers all information from A to Z that deals with traffic on your website and presents it in a user friendly overview. Read more about Google Analytics

How to implement Google Analytics?

Go to Google Analytics website. Follow this link to start setting up your free account.
Firstly you have to choose the name of your Google Analytics account.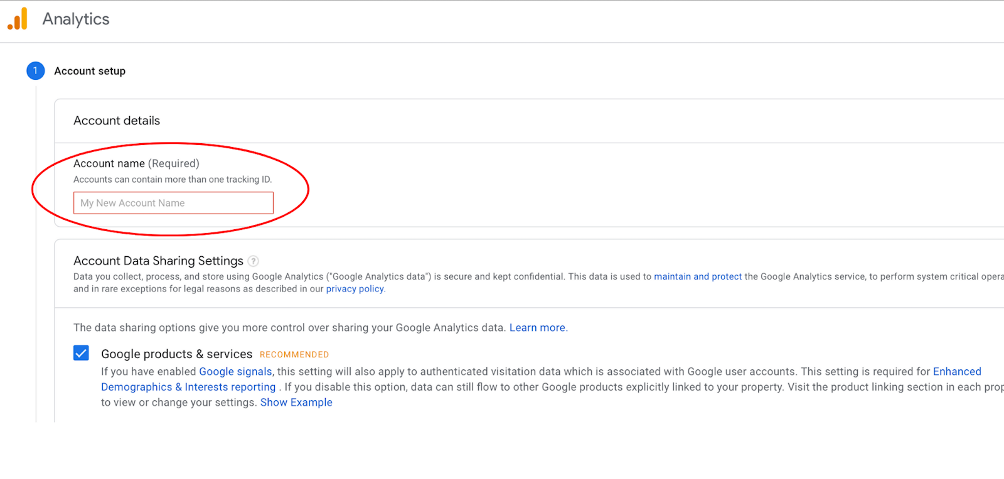 Next insert property details.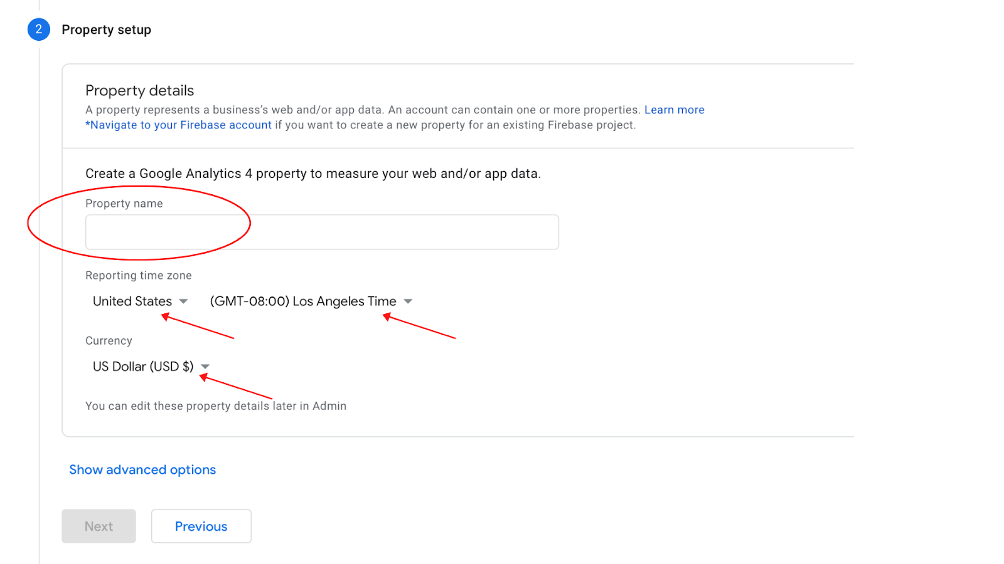 Choose a property name and change time zone and currency if needed. We suggest using your business/shop name as your property name.
Select the size of your business and what you want to measure. Then press "create". You can always change these settings later.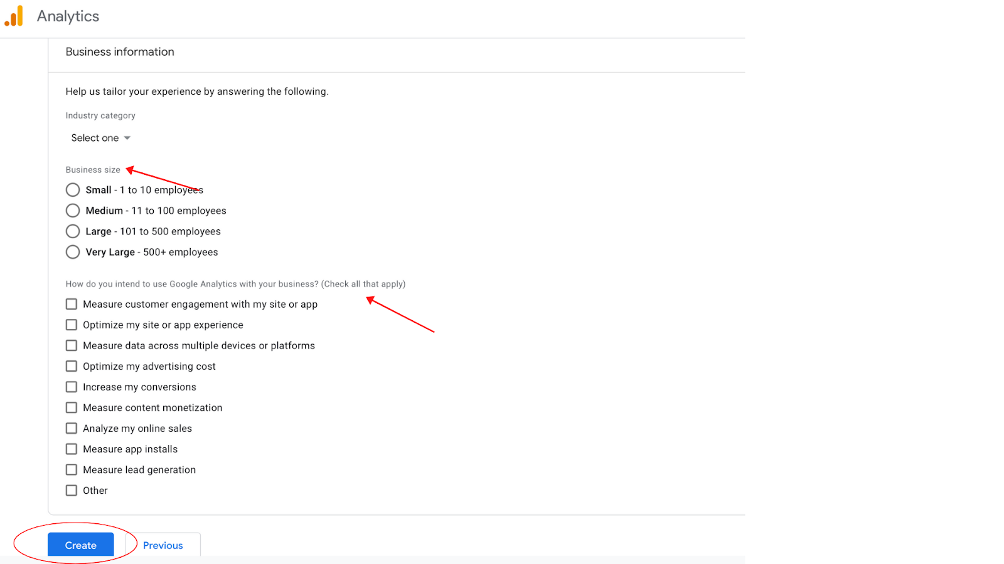 When you are done filling out all the information, you have to accept the terms and conditions.

Now you are automatically taken to your overview page. You have almost finished creating your analytics account.

Now pres "Web".



Now you have to insert your websites name and a web address afterwards press "Create stream".

When you paste your web address, be aware that it already says "http://", don't include that part of your web address otherwise it will say: http://http://.



How to connect Google Analytics with Meeshop?

Now you have created your Google Analytics account. To connect this to Meeshop, you'll need a "Tracking ID".

Your Measurement ID showing on the page is the same as your Tracking ID.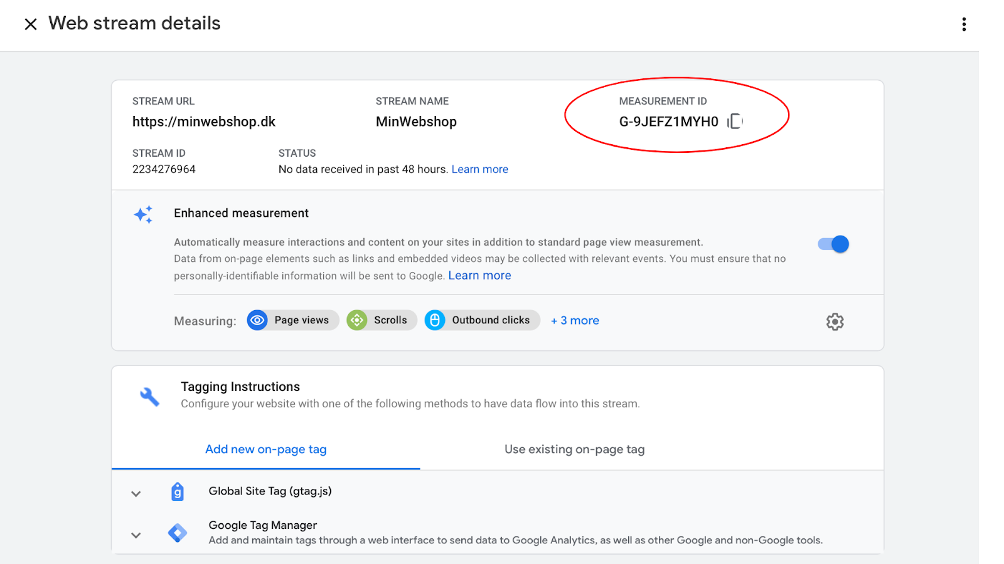 If you encounter any problems finding your Tracking ID you can always find it by using the search function.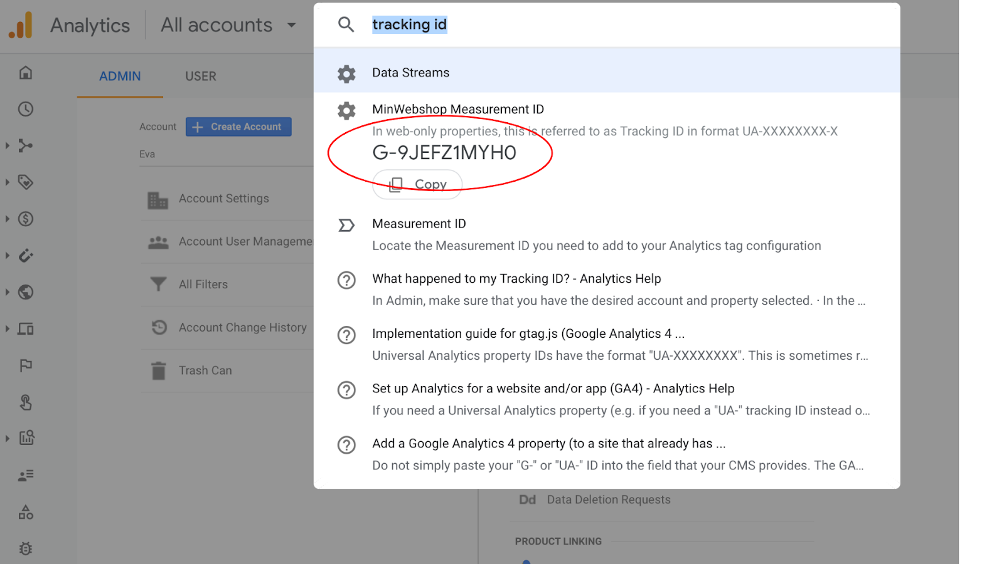 When you have your Tracing ID (Measurement ID), log into your Meeshop account and go to your shop administration, click on "shop" and then "Integrations".

Choose Google Analytics.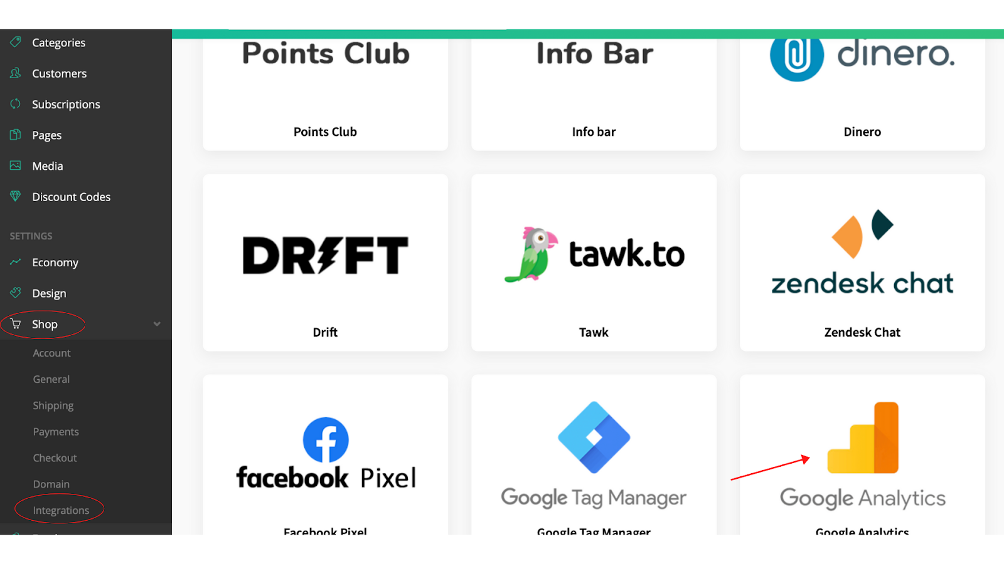 Insert your "Tracking ID" and click "Install Integration".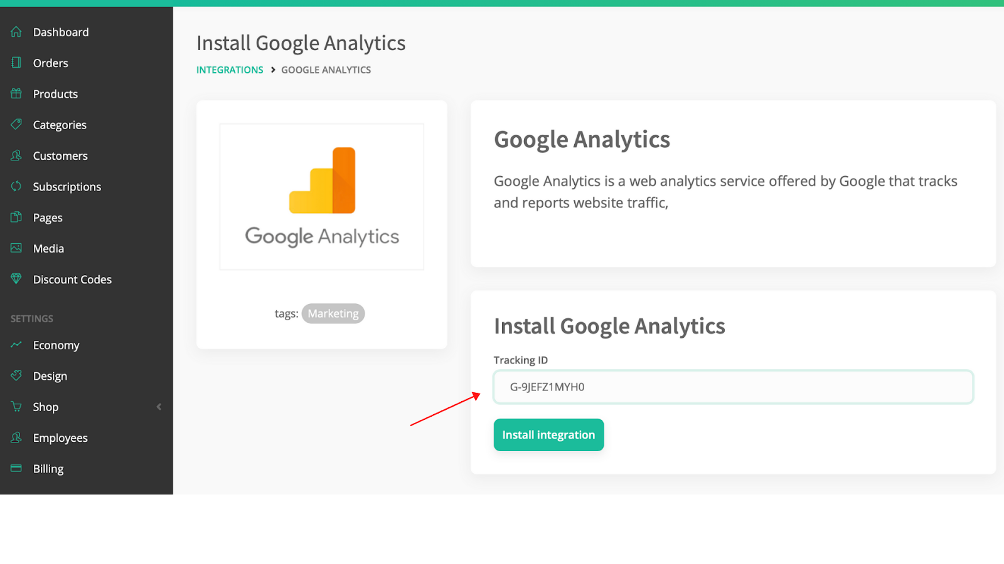 Congratulations, Google Analytics is now installed! From now on you'll get lots of data to work with.
If you need help with creating, managing or need more information about Google Analytics contact Google support directly.