What is Facebook Pixel?
Facebook Pixel helps you keep track of how effective your Facebook ads. Information is collected that can improve your ads and help you find new audiences. For more information go to Facebook business
Before you can connect Facebook to your Meeshop, you need to create a Facebook Business Manager.
If you need help with setting up your Facebook Business account plaese contact Facebook's customer service
How to implement Facebook Pixel
When you have your Facebook Business Manager account, you are ready to create a Facebook Pixel.
Press the button in the middle of your account page to create a data source.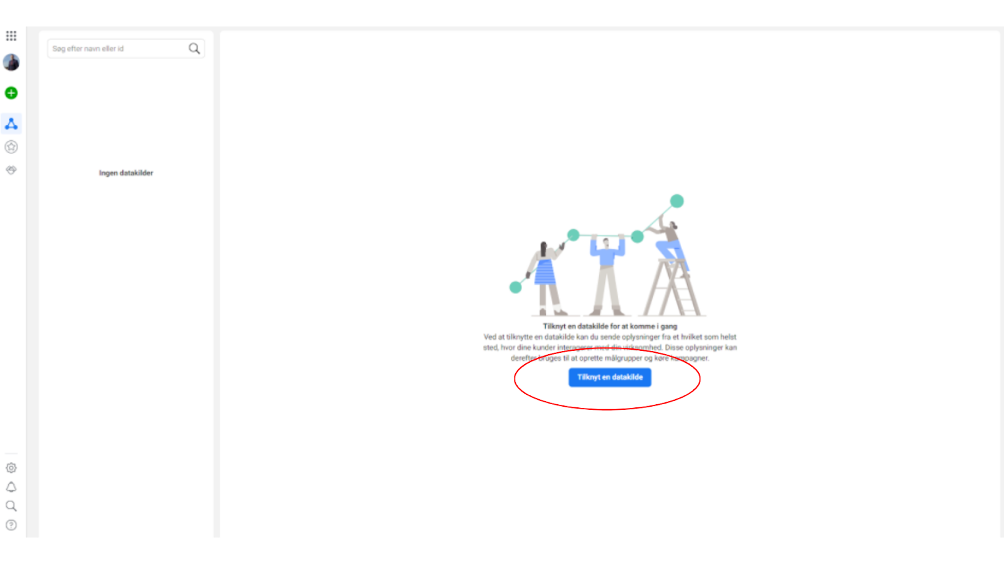 Then select Web and continue.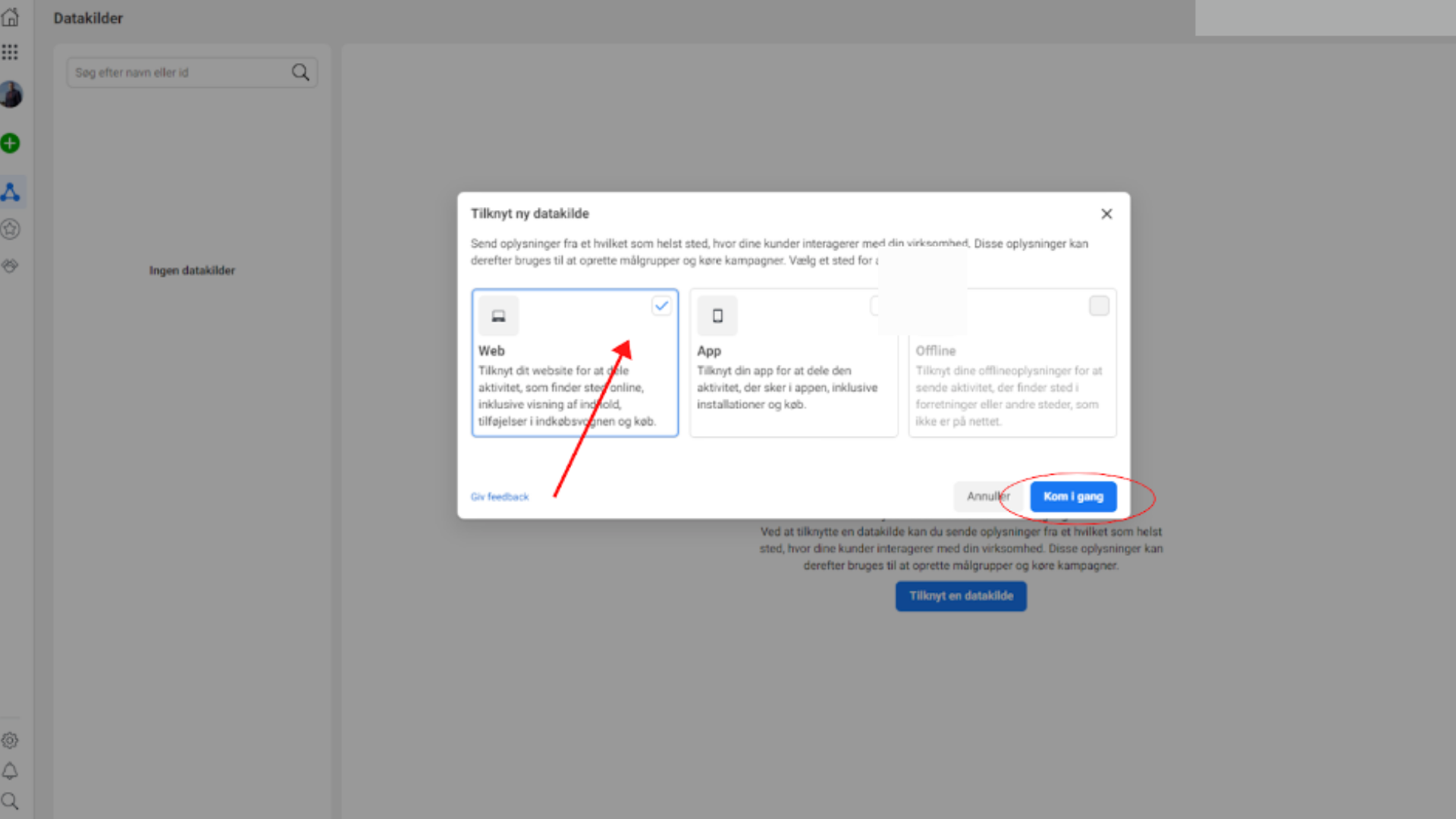 Then select Facebok-pixel and connect.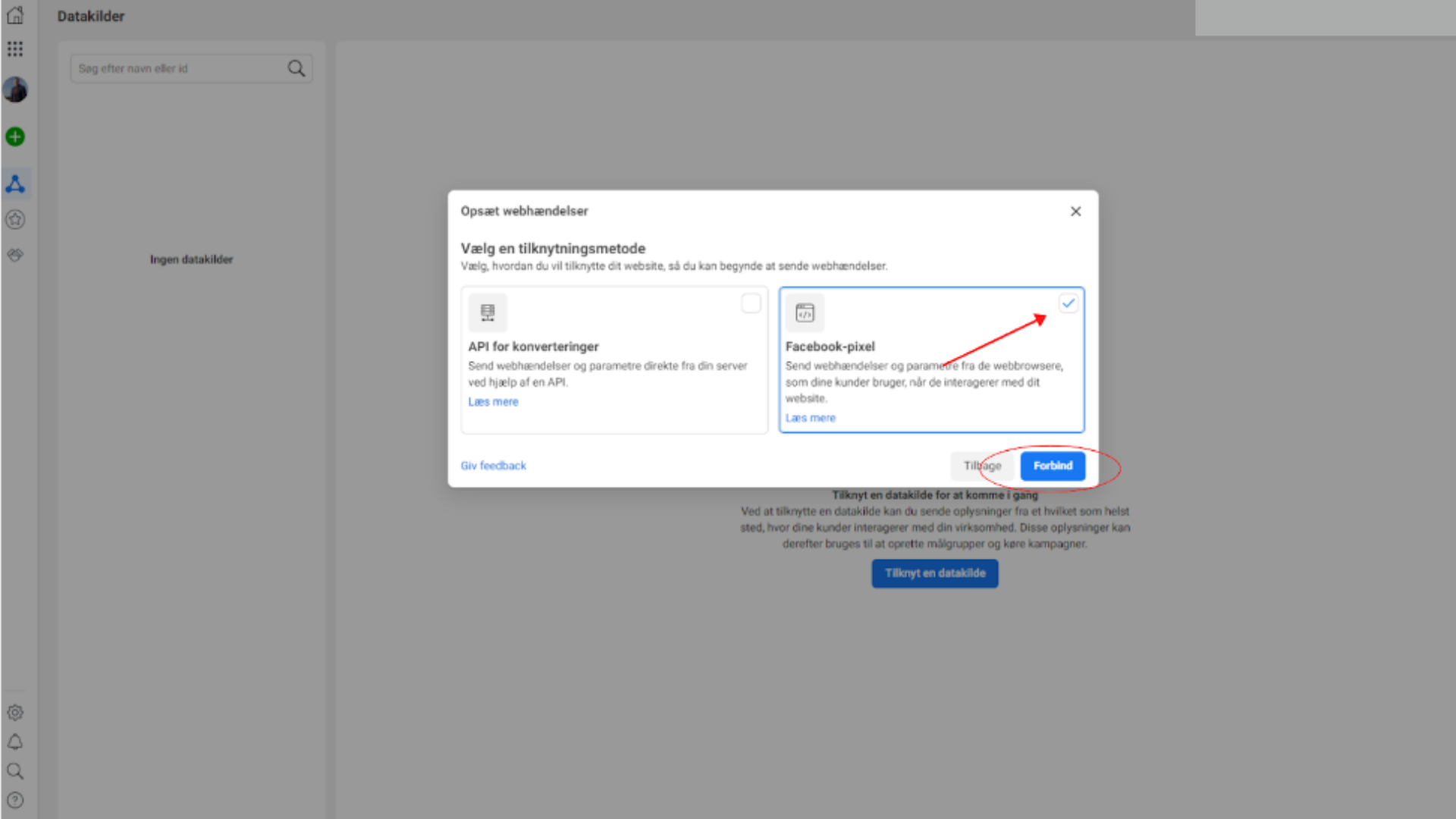 Now name your pixel and continue.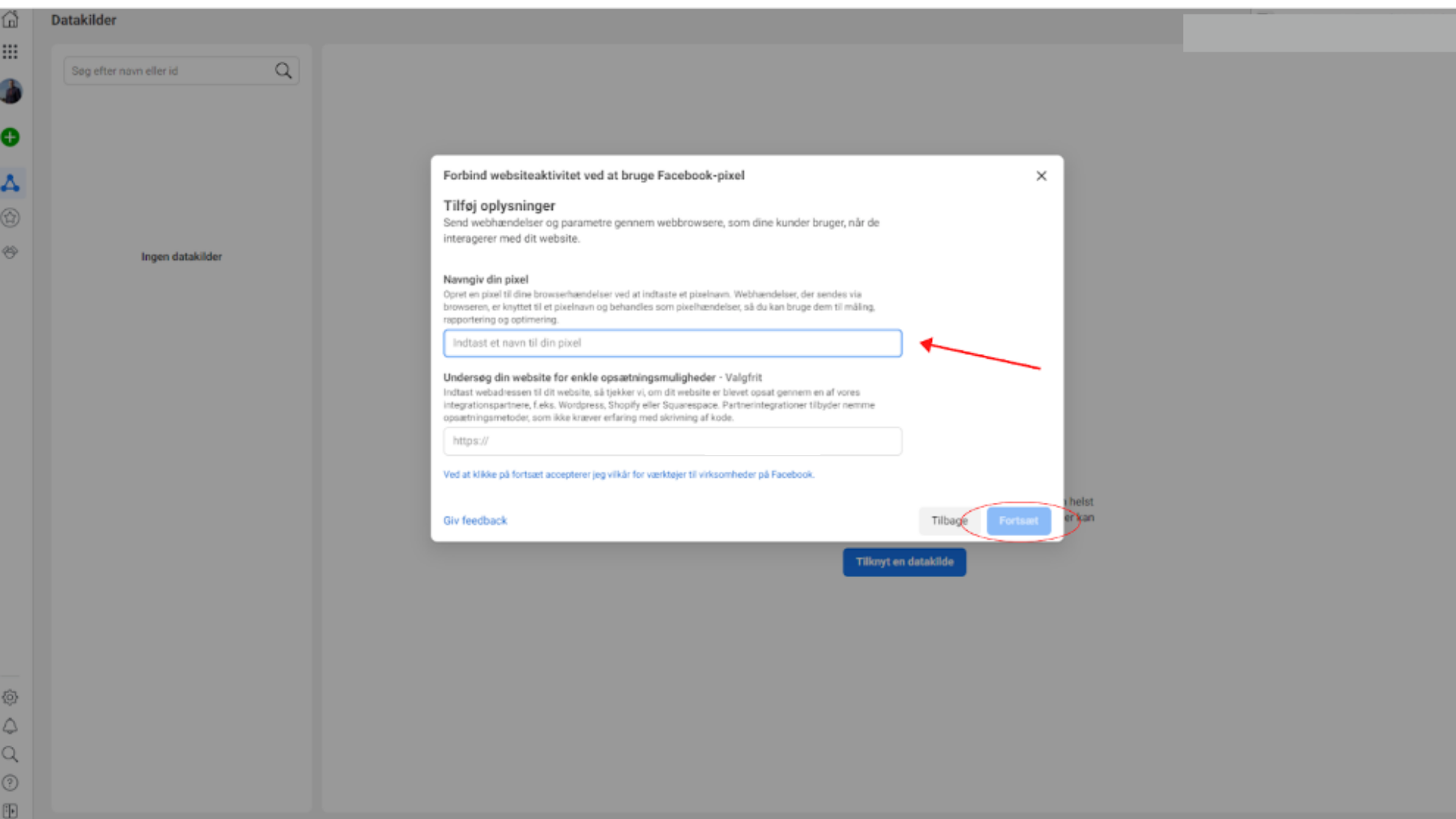 Next step is not needed. Close the tap to find your Pixel ID.


How to connect Facebook Pixel to Meeshop?
In the top left corner underneath your Business name your business ID will show. This ID is your Pixel ID which you need to connect Facebook Pixel to Meeshop.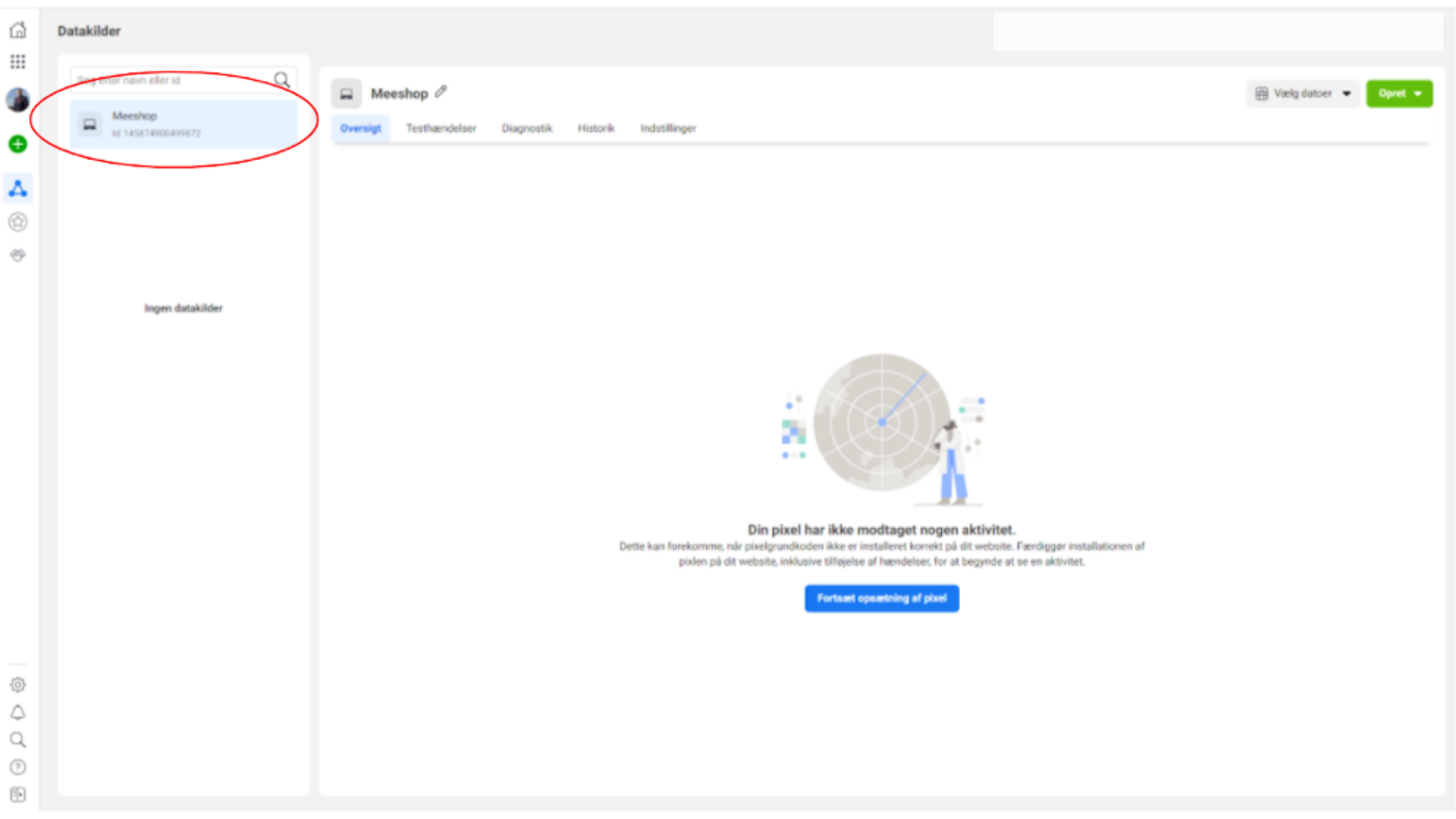 Log into your Meeshop account and go to your shop administration, click on "shop" and then "Integrations" and choose Facebook Pixel.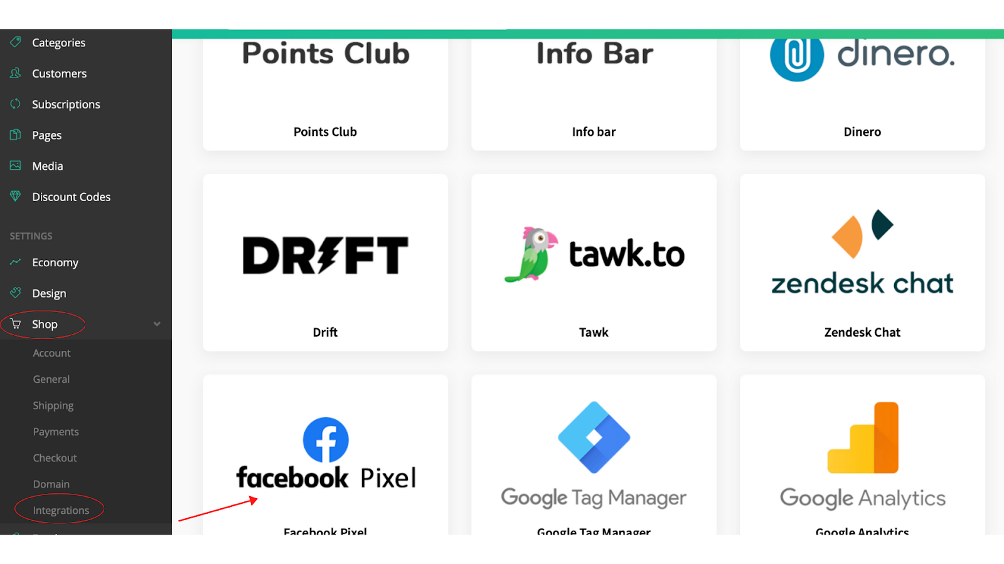 Now enter your "Pixel ID" and click "Install integration".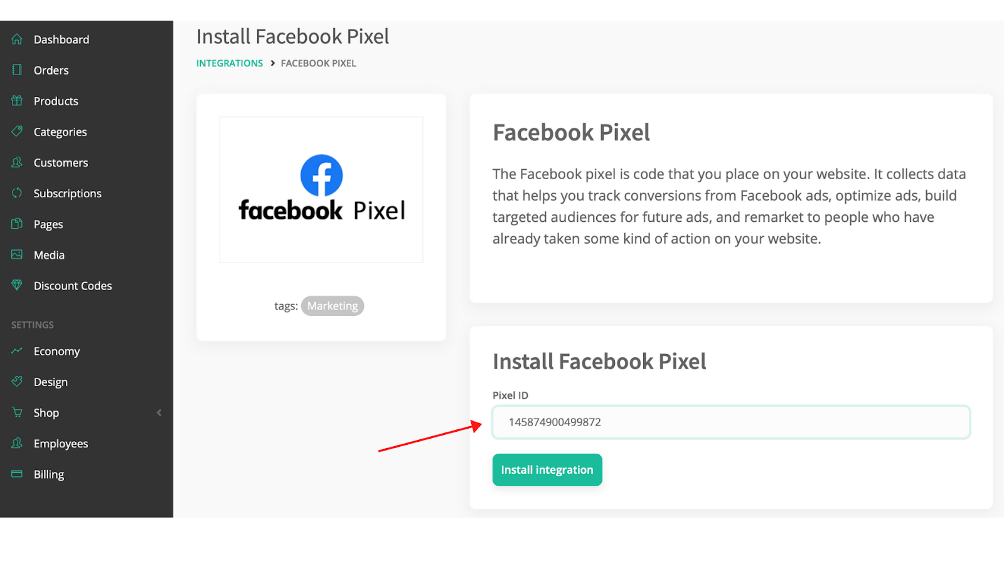 Congratulations, Facebook Pixel is now installed!
If you need help with creating, managing or need more information about Facebook Pixel contact Facebook support directly.