What is Drift?

Drift is an advanced chat function for your webshop. Drift Revenue Acceleration Platform brings your go-to-market teams together to deliver personalized costumer experiences in real time - so you can increase your revenue, shorten your sales cycles, and strengthen your brand.
Read more about Drift here
Why use Drift?

Give your customers a more personal experience. Drift is an easy solution which gives you the ability to monitor and chat with the visitors on your website. With Drifts deep integrations with your sales and marketing platforms, you can engage every website visitor with an instant, personalized experience based on who they are, where they came from, and how they've already interacted with your company.
How to implement Drift?

Go too Drifts website drift.com to create an account.

Click on "SIGN IN" in the top right corner.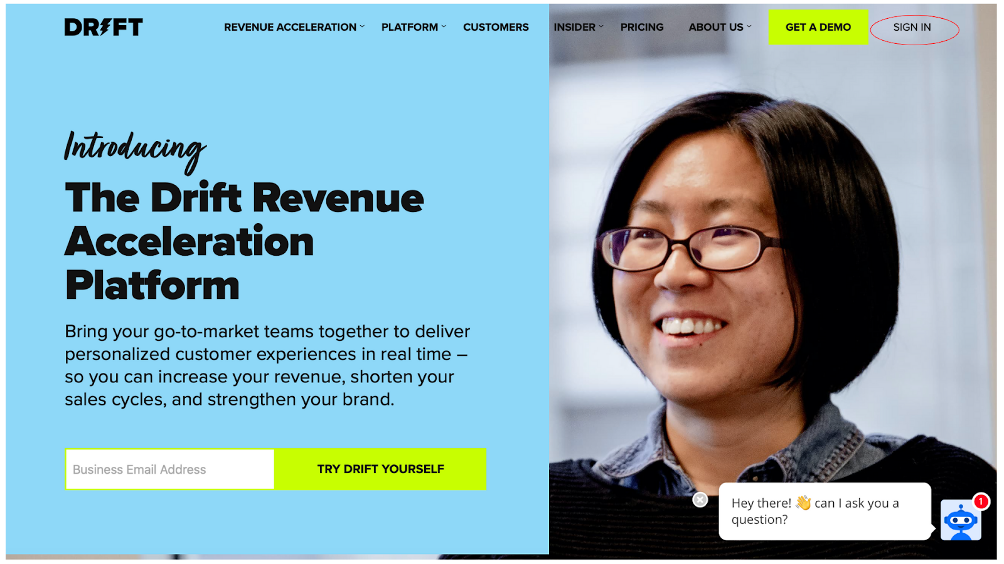 Then in the middle of the page where it says "Want to get your company started on Drift", click on "create an account". Now you are ready to create your free Drift account.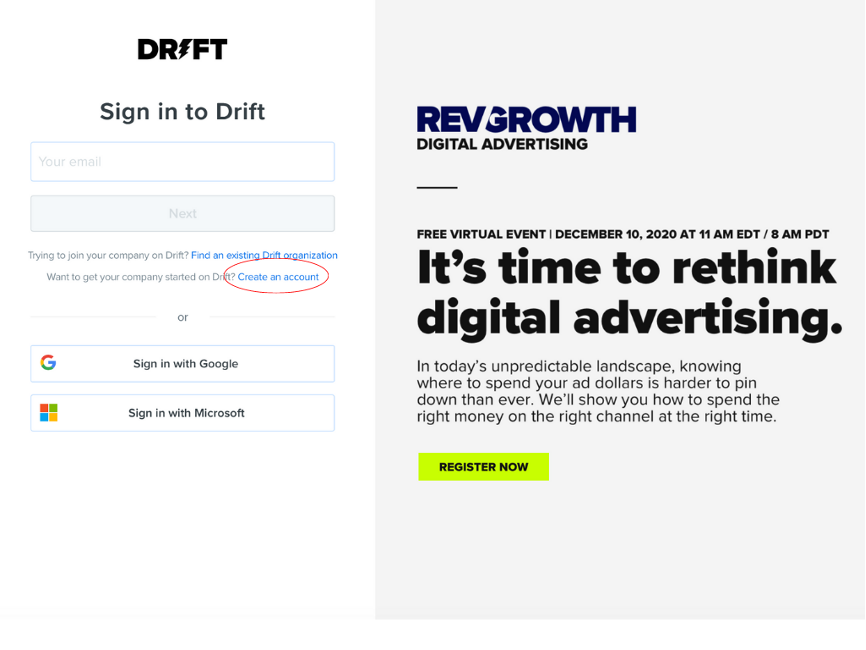 Type in your email and choose a password and press "create free account".
Now you will be directed to your dashboard. If not, then go to the front page again and click "Sign in" in the top right corner, and fill in the information you just made, and then you will be directed to your dashboard.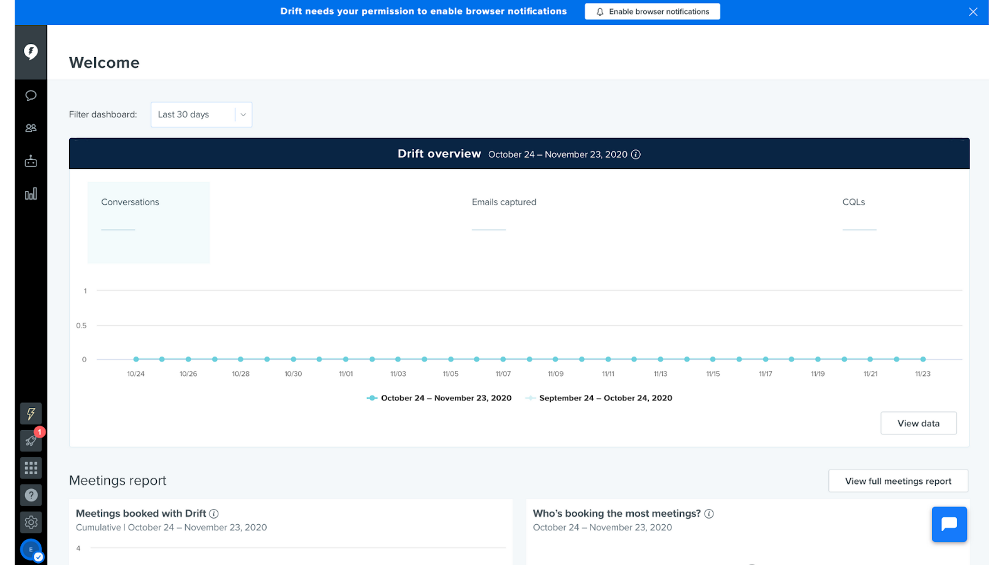 How to connect Drift to Meeshop?

To install Drift as an integration with your Meeshop webshop, you'll have to get your Drift token.

Firstly click on the cogwheel in the bottom left corner and go to "settings". Afterwards click on "Drift Widget" under App Settings.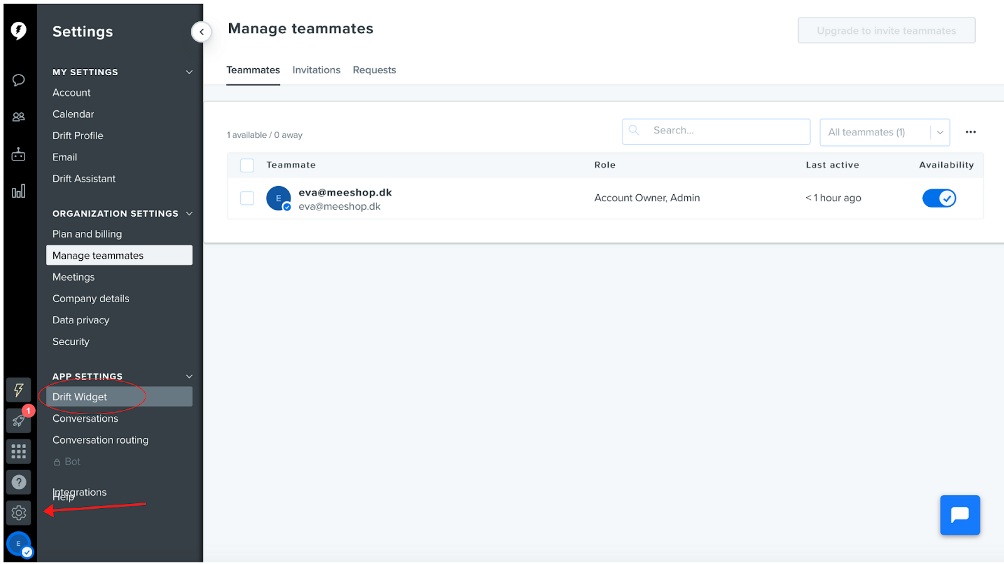 Scroll down to and press "Install".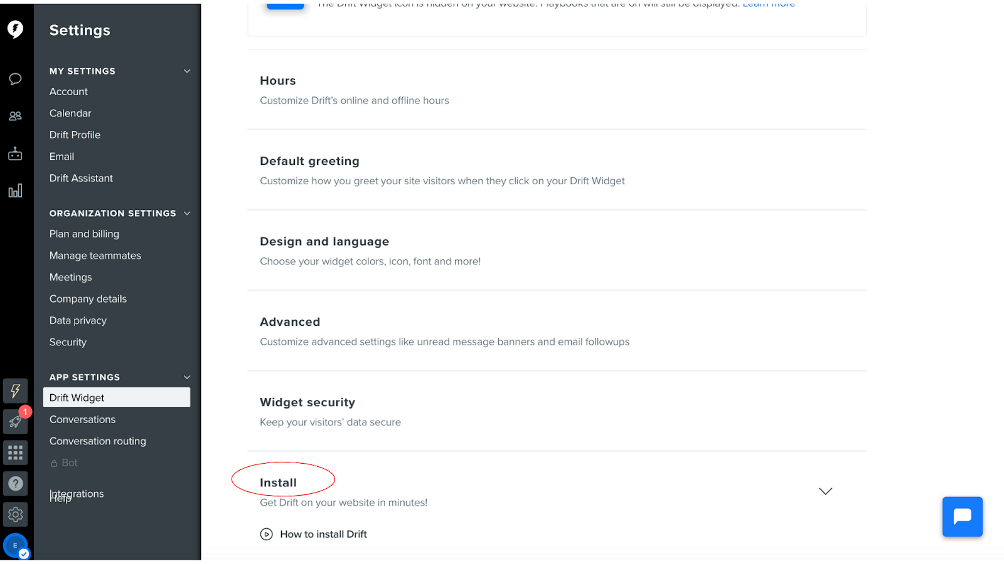 Scroll down again and click on "JavaScript". Then a box with a lot of code will appear, now scroll down inside the box to the bottom of it, and copy the code showed inside (''). This is your Drift token (personal code to install Drift).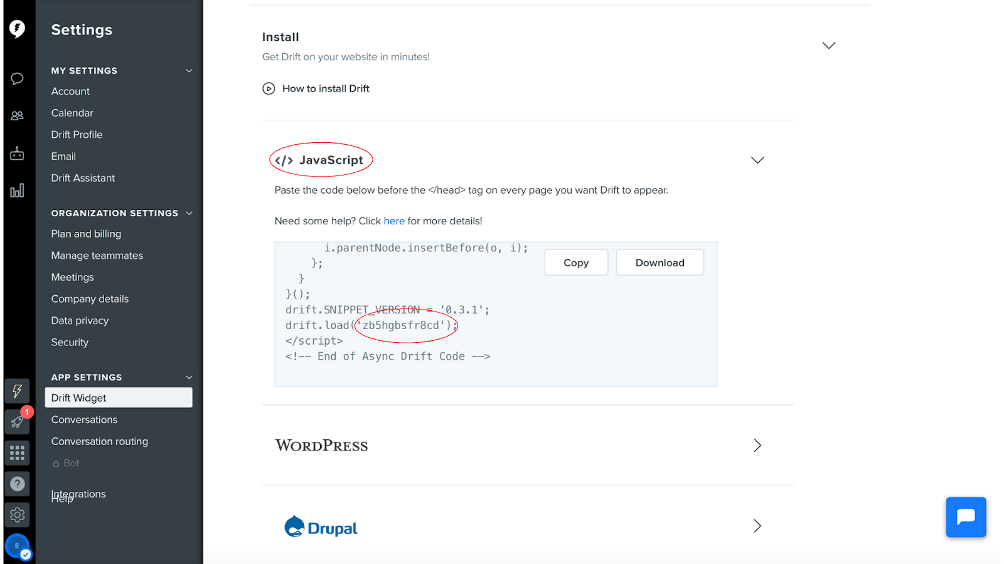 Once you have the code you can log into your Meeshop account and go to your shop administration, click on "shop" and then "Integrations".

Choose Drift.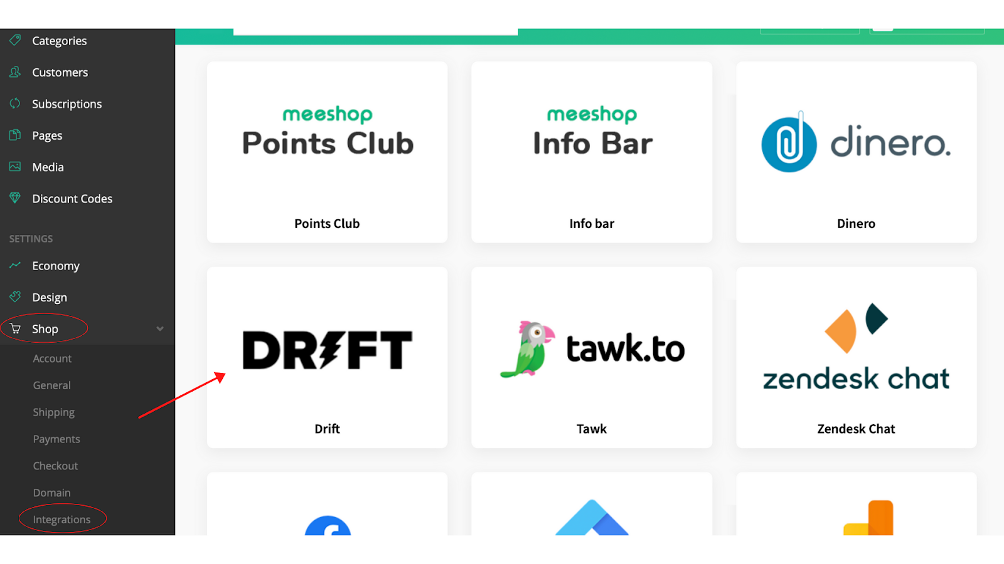 Now insert your Drift token and then click "Install integration".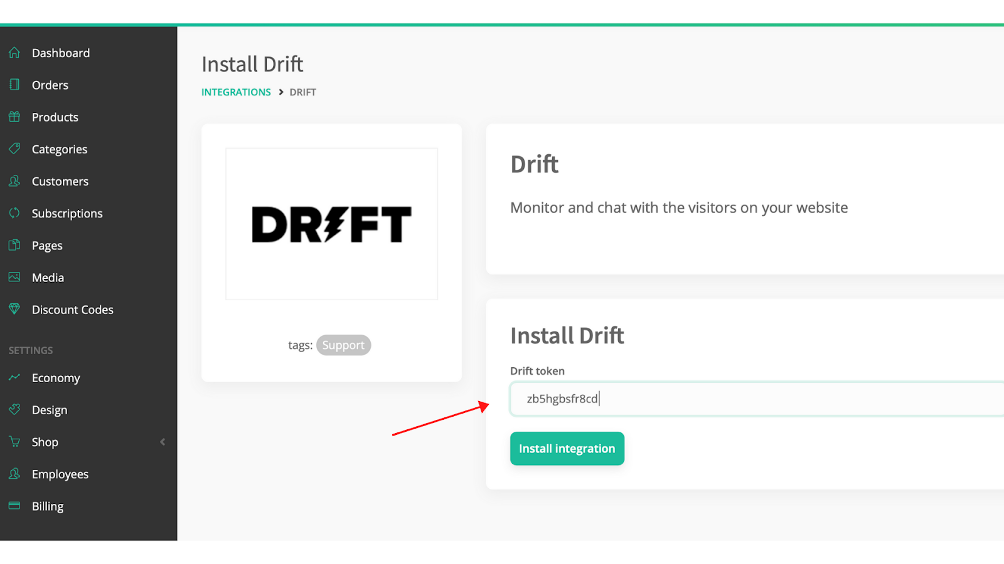 Congratulations! Drift is now installed and you can now chat with your customers.

If you need help with creating, managing or need more information about Drift contact Drift support directly.