How to change my domain?

Your shop name is the domain you have bought for your webshop e.g. www.yourwebshopname.dk

At the domain setting you'll see your current domain name. To add or change your domain name, you need to send an email to [email protected], with your domain name and wait for our support's response.
BE AWARE! If you change your domain name before contacting us, you can no longer preview your webshop.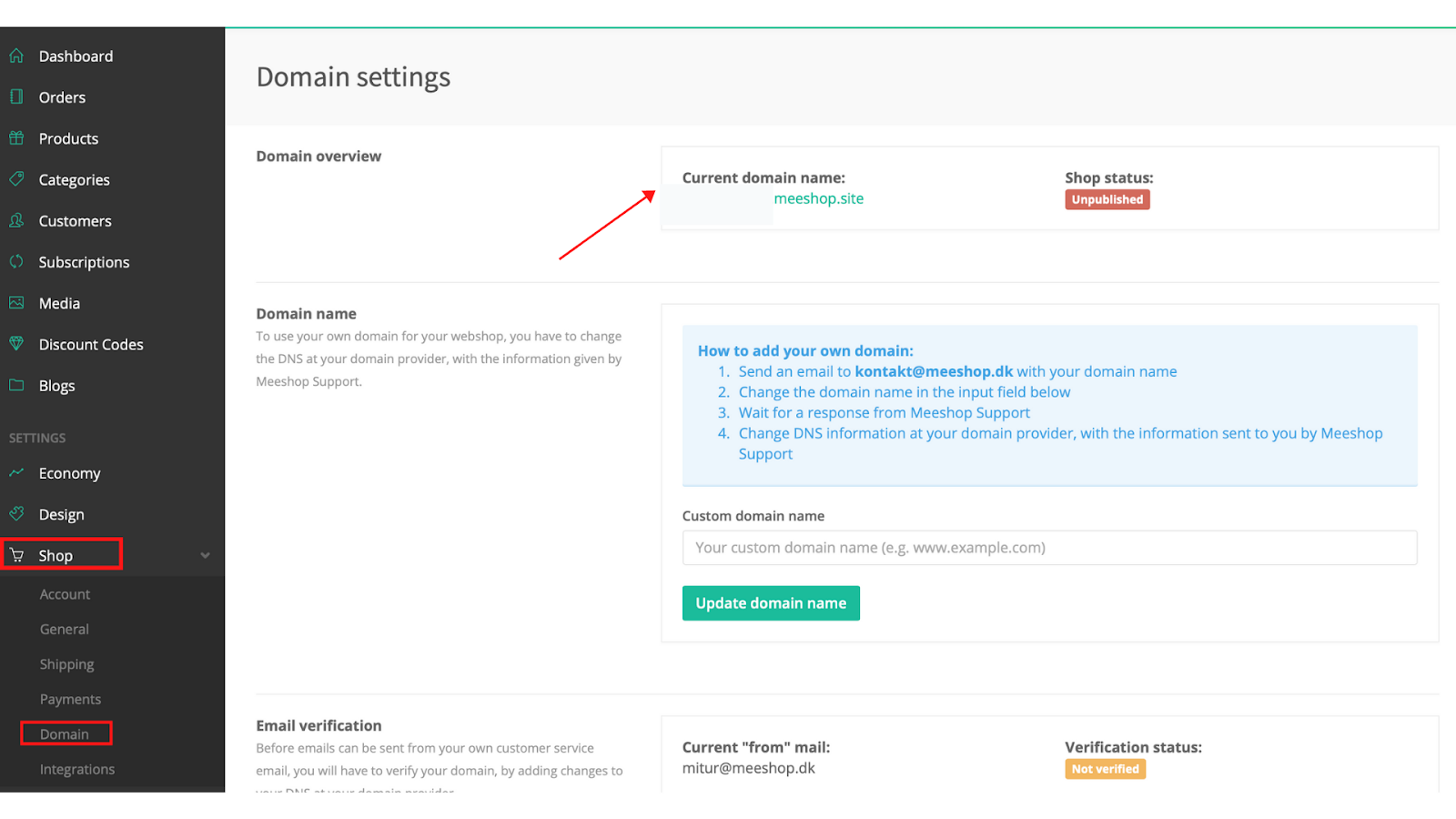 Last updated: 2 months ago